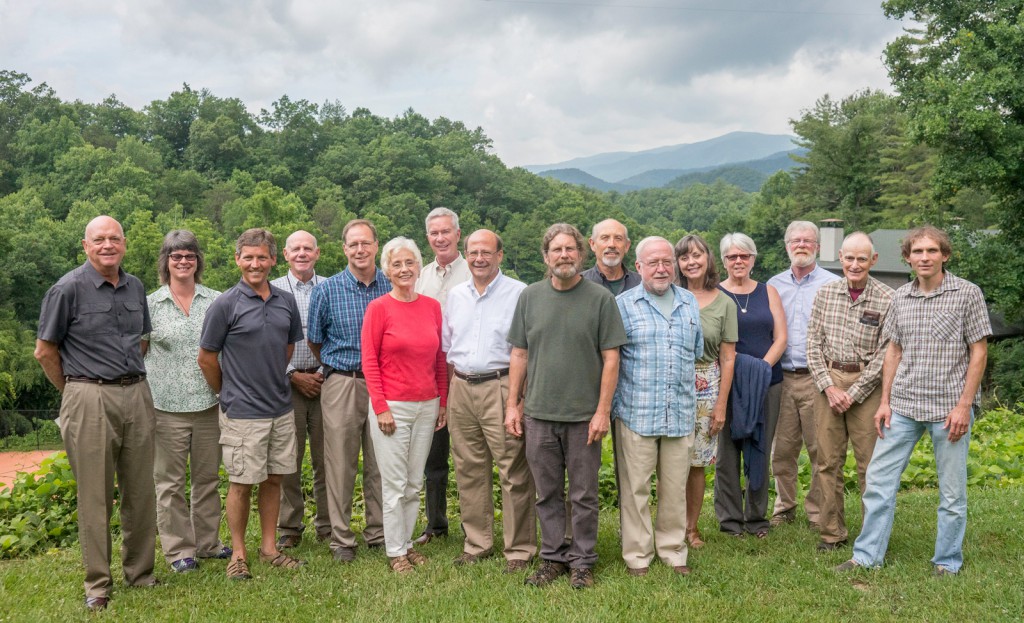 Mainspring is fortunate to have a board of directors composed of eighteen passionate, involved and knowledgeable people. These board members dedicate their time and talents to furthering the mission of our conservation trust in the Southern Blue Ridge.
Chris Brouwer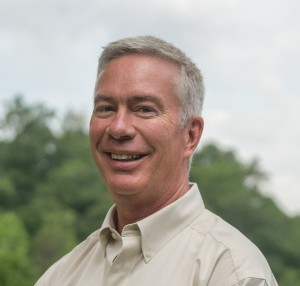 Chair
Chris is the current chairman of the Mainspring Board of Directors. A Financial Advisor with Edward Jones in Franklin, Chris is also active in the Franklin Chamber of Commerce. He serves as president of the Kiwanis Club in Franklin. Chris has a Bachelor of Science in Chemical Engineering from the University of Connecticut.
Johnny Strawn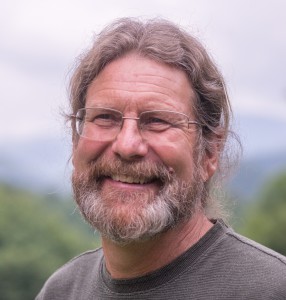 Vice-Chair
Originally from Morgantown, West Virginia, Johnny spent ten years with the USDA Soil and Conservation Service as a District Conservationist for Cherokee and Clay Counties in North Carolina. In 1982, he and his wife, Pam, opened Hanging Dog Valley Nursery, which specializes in native species. Johnny has served on the board of directors for the John C. Campbell Folk School, the Cullowhee Native Plant Conference and the Hiwassee River Watershed Coalition. He is a founder of the Murphy Riverwalk, serving as the project manager for eight years. Johnny is an alumnus of North Carolina State University.
Jason Love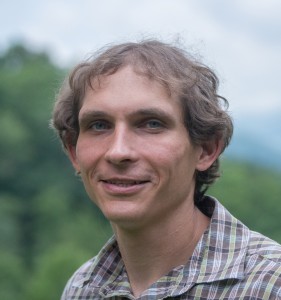 Secretary
Jason is a site manager at Coweeta Long-Term Ecological Research Program with the University of Georgia. In addition to his secretarial duties, Jason is chair of Mainspring's Education and Outreach Committee. Jason holds a Master of Science in Wildlife and Fisheries Management from West Virginia University and a Bachelor of Science in Forest Resources from the University of Georgia.
Connie Haire
Treasurer
With a background in public education, higher education and business, Haire retired as vice president of Southwestern Community College's Macon Campus. As the college's chief development officer and executive director of the SCC Foundation, she successfully led the staff efforts to secure several million dollars in support of college student scholarships and programs. She is currently a board member and treasurer of the Blue Ridge National Heritage Area and serves on the board of directors of Angel Medical Center, the Cashiers Historical Society, and public radio station WCQS. Connie is currently treasurer of the Mainspring Board of Directors.
Ken Murphy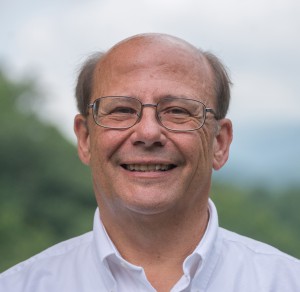 At-Large Member, Executive Committee
Ken is the immediate past chair of the Mainspring Board of Directors and co-founder of Lazy Hiker Brewing Co. in Franklin. He retired from Acuity Brands, Inc. (an Atlanta-based, NYSE-listed manufacturer), where he served as executive vice president, general counsel, and chief administrative officer. Ken also serves on the Macon County Economic Development Commission and the boards of the United Network for Organ Sharing (UNOS), Renewing Franklin, Inc., and the Angel Medical Center, Inc. He is a graduate of Harvard Law School and the University of Georgia.
David Adams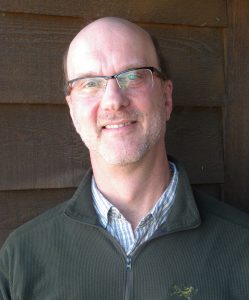 A native of Savannah, Georgia, David Adams is a founding member of Ellis, Painter, Ratterree & Adams LLP. A graduate of Vanderbilt University and Emory University School of Law, David has retired to the Blue Ridge area of Jackson County where he has happily moved on to life at Slatten Creek Farm, on which Mainspring holds a conservation easement. David also volunteers in the Mainspring office with numerous land projects.
Richard Clark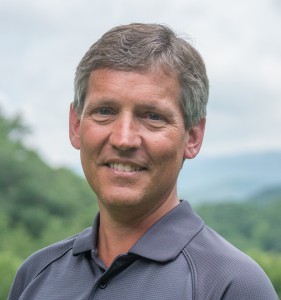 Richard is the founder and president of Clark & Co Landscape Architecture and Construction, with locations in both in Franklin and Mills River, North Carolina A graduate of Horry-Georgetown Technical College, Richard has served on the Mainspring Board of Directors since 2002, serving as chairman, vice-chair and secretary in those years.
Joyce Conseen Dugan
Joyce is a member of the Eastern Band of Cherokee Indians (ECBI). In 1995, Joyce was elected as the Principal Chief of the ECBI, the first (and to date, the only) woman to hold that office. A graduate of Western Carolina University (B.S.; M.S. Education), Joyce began her career as an educator, progressing to superintendent of the Cherokee Central School System.  In 1997, she received the Distinguished Alumni Award from Western Carolina University and was awarded an honorary doctorate degree from the University of North Carolina at Chapel Hill in 2006 for her efforts in cultural preservation. In addition to her service with Mainspring, Joyce currently serves on the Cherokee Indian Hospital Governing Board, the Development Foundation Board of the Directors for the NC Center for the Advancement of Teaching, and on the Western Carolina University Board of Trustees.
Bill Gibson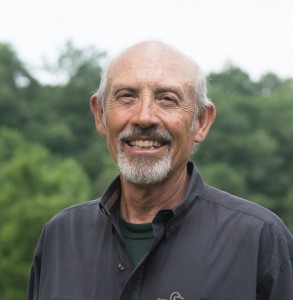 For 37 years, Bill served as executive director of the Southwestern NC Regional Council of Local Governments, until his retirement in 2013. A lifelong advocate for the protection of water, farmland and multiple-use forests, Bill received the 2005 Conservationist of the Year Award from Mainspring. He has served on numerous boards and commissions, including chairing the NC Rural Economic Development Center, NC Community Development Council and the NC Clean Water Partners' Committee. He currently serves on the board of the Cherokee Preservation Foundation. Bill earned both a Bachelor's and Master's Degree from Western Carolina University and a certification in city-county management from UNC-Chapel Hill.
John B. Gladden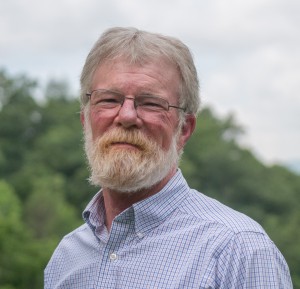 John joined the Mainspring Board of Directors in 2014. He holds a Bachelor of Science in Biology from the University of Pennsylvania and a Ph.D. in Biology/Ecology from Emory University. He retired from Savannah River National Laboratory in Aiken, South Carolina in 2010 after 26 years in various roles of project management and research. While living in Aiken, John served on the City of Aiken Environmental Committee for a decade, chairing the group for five of those years.
Thomas Hahn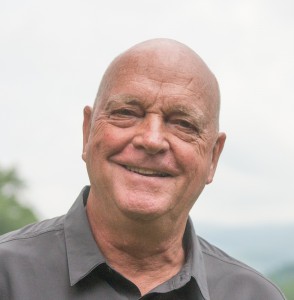 A born entrepreneur, Tom Hahn brings a wealth of business experience to Mainspring. Tom grew up in the Detroit area and holds a degree in business from Eastern Michigan University. Tom was the founder and CEO of multiple companies over three decades that were major suppliers to the home appliance and automotive markets. He is a managing member of Hahn Properties, which invests in and manages industrial properties. Tom is also a consultant; advising corporations, company boards, and officers on daily operations and growth planning. He relocated with his wife, Carrie, to Franklin from Palm Beach Gardens, Florida in 2009.
Ed Haight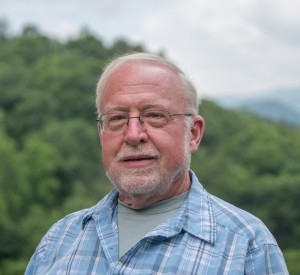 Founder of a consulting engineering firm specializing in building technology, forensic evaluations and litigation support, Ed is now retired and utilizing his expertise in grape growing and winemaking, blueberry cultivation, beekeeping and historic building preservation. Ed served as chair of the Little Tennessee Watershed Association before LTWA merged with LTLT in 2010. He holds degrees from Georgia Tech (Ph.D.) and Louisiana State University (M.S. and B.S.)
Dick Heywood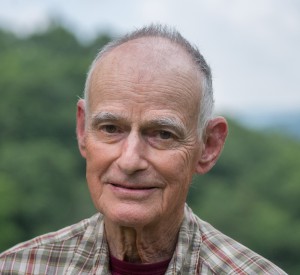 As one of the founding members of the Mainspring Board of Directors, Dick has given countless amounts of his time and talents to Mainspring. Dick served as a Russian translator in the U.S. Army from 1953-1956 before moving to the West Indies to work as a crewman on large sailing charter boats, sport fishermen and yacht deliveries. He relocated to Florida in 1960, where he continued his marine career, eventually retiring as chief engineer in 1982. Dick has also served on the Little Tennessee Watershed Association and Chattooga Conservancy Board of Directors and enjoys gardening, hiking, hunting and archery.
Terrie M. Kelly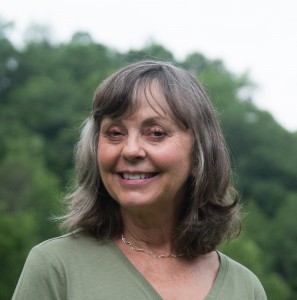 Terrie's extensive professional background focused on planning, development, consulting and marketing. She most recently served as Vice President for Resource Development for Tri-County Community College and executive director of the Tri-County Community College Foundation. Terrie earned a Bachelor of Science in Community Planning and a Master of Science in Administration from Columbus State University, and a doctorate in education leadership from Nova Southeastern University. She has been a member of the Murphy Rotary Club since 2000, serving as president in 2005 and now on the board of directors. She is also vice-president of the board of directors for Reach of Cherokee County. Terrie joined the Mainspring Board of Directors in 2014.
Lisa Leatherman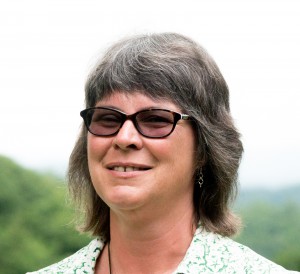 Lisa is the Nantahala Area District Manager for Duke Energy Carolinas. A native of Franklin, Lisa received her Bachelor of Arts in Biology from Elon College and has worked in various customer-facing roles throughout her 28-year career with Duke. A true community volunteer, Lisa has served on the Mainspring board since 2008 and also serves on numerous other nonprofit boards in Macon County. She is a member of the Sylva Rotary Club.
Lydia Sargent Macauley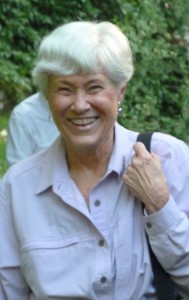 In 1909, Lydia's maternal grandparents contributed to the conservation purchase of 56 acres in Western North Carolina, thus setting in motion a conservation tradition that continues to this day. In addition to Lydia's service on the Mainspring Board of Directors, she also serves as a trustee of Highlands Biological Foundation. Lydia was the photo and copy editor of the 2012 book Highlands Botanical Garden: A Naturalist's Guide. After earning a degree in biology from Knox College, Lydia worked in medical research and various other jobs. She then served for 10 years as a Natural Area Preservation Specialist for the Illinois Nature Preserves Commission and later the Illinois Nature Conservancy, and was instrumental in the dedication of 35 Illinois Nature Preserves.
Rita Salain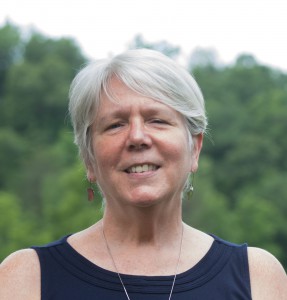 For more than 30 years, Rita has been working to improve access to quality healthcare for rural and underserved populations. The Macon County native has served in leadership positions in both the South Carolina and Georgia state health departments, including as director of the State Office of Rural Health and Primary Care with the Georgia Department of Human Resources. For the past decade, Rita has been the principal in Health Management Consultants, LLC, a health care consulting practice. A graduate of the University of South Carolina, Rita was also an adjunct professor at the Emory University School of Public Health for 8 years. She lives in Decatur, Georgia.
Juanita Wilson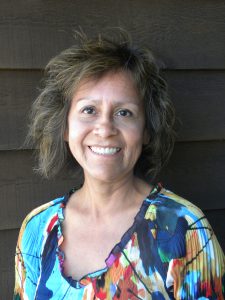 Juanita Wilson is an enrolled member of the Eastern Band of Cherokee Indians (EBCI), and is director of the Western North Carolina Leadership Initiative (WNCLI), the umbrella entity for the Cherokee Right Path Program and the Coulter Regional Leadership Program. An alumna of WCU holding a BS in Sociology and a MS in Leadership and Management, she has also served as Deputy Administrative Officer with EBCI and program director for the Cherokee Preservation Foundation. She is a graduate of numerous leadership programs and lives in Cherokee.