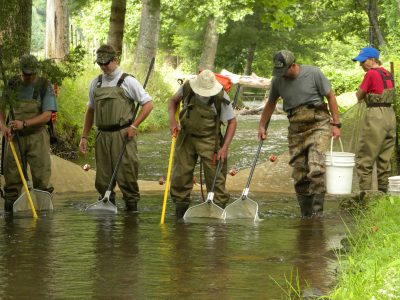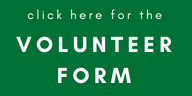 Be part of the Mainspring Stream Team! This fun experience gets you outside to learn more about the health of the rivers, streams and tributaries in the Little Tennessee River basin. Volunteers will assist aquatic biologists Jason Meador and Bill McLarney and will help shock, catch, identify and release fish.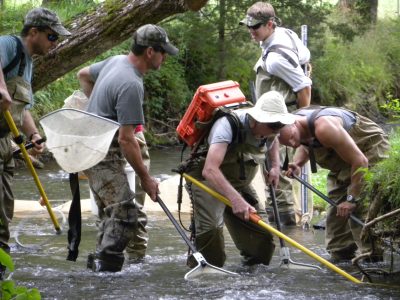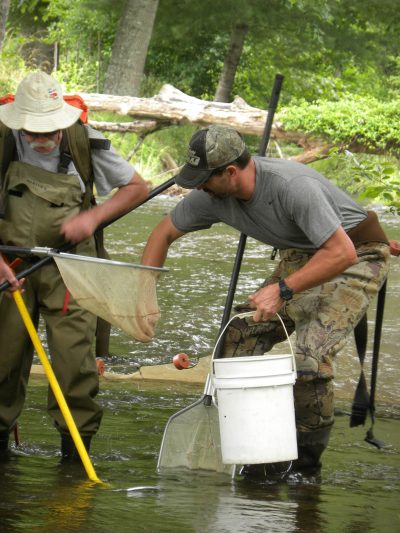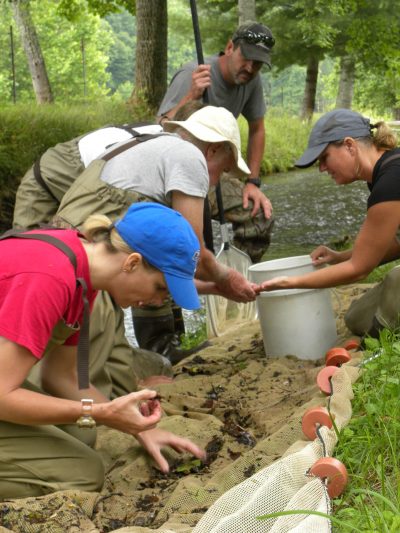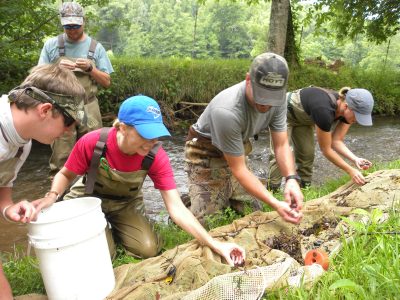 Day begins around 8:30 a.m. with a brief explanation of the day and volunteer assignments. We stop between noon and 12:30 to eat lunch and discuss the findings of the day. All equipment is provided but please bring your own lunch, snacks and water.
The number of volunteers depends on the size of the site and workdays vary (Tuesday – Saturday) depending on volunteer availability and the weather.
Questions? Contact Jason Meador.