Jul
13
Sat
Volunteer Workday – Tessentee trail maintenance
Jul 13 @ 10:00 am – 1:00 pm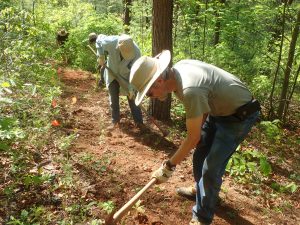 "I would love to volunteer, but never can because workdays fall during the week and I work."
We hear this often, so are planning some Saturday workdays for folks interested in helping. This workday will be at Mainspring's Tessentee Bottomland Preserve, performing tread and trail maintenance on the Loop Trail. For more information, call our office or email Jeffrey Chandler.
Oct
22
Tue
CATCH (Caring for Aquatics Through Conservation Habits) Learning Day

@ Big Bear Park
Oct 22 @ 9:00 am – 4:00 pm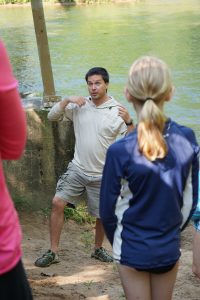 NC EE Criteria I workshop with NC Wildlife Resources Commission Educator Tanya Poole. CATCH curriculum explores ways to teach about aquatic environments through fish biology, outdoor ethics, water safety, and fishing skills. This workshop will teach educators techniques and activities geared for children ages 8 to 15. Participants get a CATCH curriculum guide as well as other fishing resources for instruction. Great for educators, parents, homeschool instructors and grandparents looking to find ways to get kids outdoors and learn something at the same time.
Must have at least 10 participants to host event. Participants may pay $8 and choose from a list of boxed lunches, or bring your own lunch at no cost. Attendees will meet at Big Bear Pavilion and participate in outdoor activities, so dress appropriately.
For more information, or to register, contact Jason Meador at [email protected]