Jun
23
Sat
Stewartia Hike

@ Mainspring's Queen Branch Property
Jun 23 @ 9:00 am – 12:00 pm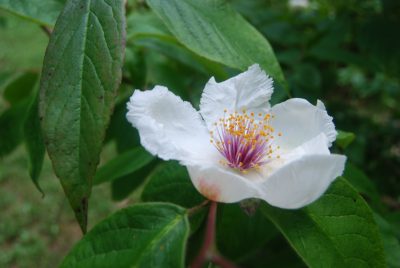 Our annual Stewartia Hike with Jack Johnston was moved to Saturday this year to accommodate requests from those who work during the week. Join us to learn more about this rare tree at the height of it's blooming season. Hikers will meet at the Queen Branch property and car pool to various locations. Sturdy shoes that can get wet, water and a sack lunch are all recommended. Youth who are interested are welcome.
Aug
25
Sat
Snorkeling in the Cheoah

@ Cheoah River
Aug 25 @ 9:30 am – 12:00 pm
Aquatic Biologist Jason Meador has been busy playing in the creeks this summer,
snorkeling with various groups. His favorite spot? The Cheoah River in Graham County.
We will meet at 9:30 a.m. at the Robbinsville McDonald's to carpool to Jason's secret spot. All snorkel equipment, including wetsuits, are provided. Due to the snorkel inventory, space is limited to 20 adults, 5 youth and 14 children.
Jason will provide an overview of what fish to look for and how to find them, and will be on site to answer questions.