Apr
30
Tue
Wildflower Hike at Panthertown

@ Salt Rock Gap Parking Area
Apr 30 @ 10:00 am – 4:00 pm
Enjoy the wildflower blooms in Panthertown Valley on this moderate 5.5-mile wildflower hike.  Mainspring's Kelder Monar, who is an expert in wildflower identification, will lead the hike. Mainly level, with some steeper climbs and descents.  The hike will take us past a variety of wildflower habitats and a waterfall.  Expect to see spring ephemeral wildflowers such as trilliums and jack-in-the-pulpit, and early-blooming shrubs, including azaleas and mountain myrtle. Bring a sack lunch and plenty of drinking water.
Hikers will meet at Mainspring's Salt Rock entrance property adjacent to Panthertown Valley at 10:00 a.m. Directions from Franklin: Highlands Road ~10.4 miles, left onto Walnut Creek for ~12.8 miles (road changes name to Pine Creek Road). Right onto 107S, go 2.0 miles (pass first entrance to Bee Tree Road at .7 mile). Turn left onto Bee Tree Road, go. 4 miles. Right only Cedar Creek Road, go 3.2 miles. Turn left onto 3243 Breedlove Road, go 3.6 miles to end. Parking area will be on the right.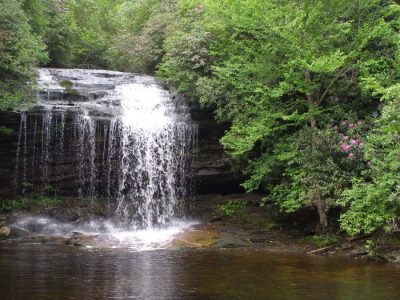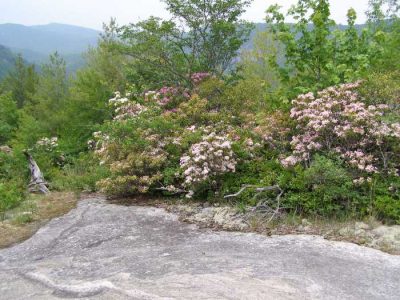 May
17
Fri
The Interface of Timber Management with Private Forestland Conservation

@ Cowee School
May 17 @ 10:00 am – 4:00 pm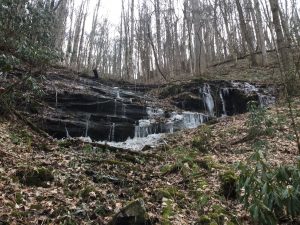 This hike is on one of Mainspring's earliest conservation easements on historic family land at the head of Tellico Valley in northern Macon County.  The first half of the hike will visit a recent timber harvest done to regenerate mature timber stands and comply with the Present Use Value Program.  The second half will pass through 2 miles of majestic older growth forest with ample spring flowers.  Goals of the day include discussion of strategies to preserve family land across generations and to understand silvicultural and logging impacts on forest regeneration.
Moderately difficult with a 900′ elevation gain and 900′ drop over a 3 mile loop hike.
Bring water, lunch, sturdy boots and walking sticks and weather appropriate clothing.
Meet at historic Cowee School at 10:00 am to carpool or caravan to Tellico.  Will return to Cowee School by 4:00 pm.
Limited to 20 people.