Mainspring has two properties for sale in North Carolina for interested  conservation buyers.
Simp Gap
507.43 acres in Graham County.
$589,900
Contact: Sara Ruth Posey-Davis, 828.524.2711, ext. 313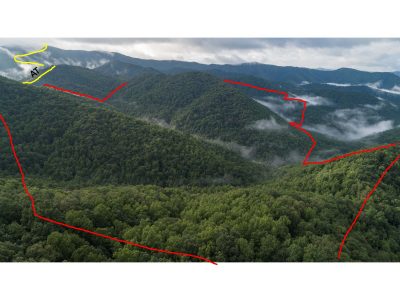 Nestled in the Cheoah Mountains, this property borders the Nantahala National Forest on 3 sides and includes 3.6 miles of forested intermittent and perennial streams.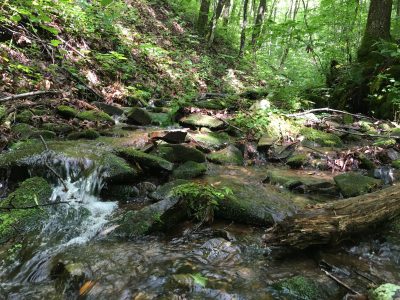 The Property includes remains of early Euro-American agricultural settlement, including historic old roads that parallel the major streams, five old home sites, and stacked-stone agricultural terrace walls on the more gentle terrain. The Property may once have been part of an historic trail route leading from the Beech Creek/Cheoah community up along Rines Creek to Locust Cove Gap and then north to the Stecoah community.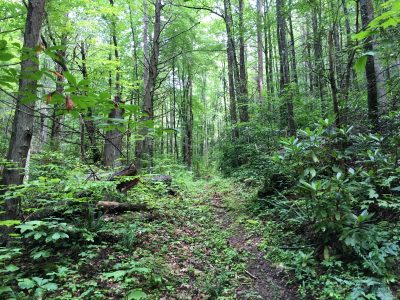 Simp Gap is subject to three conservation easements – an easement for 494 acres held by the state of North Carolina that allows for the right to lease for recreational hunting and fishing, a 50-acre easement held by Mainspring for commercial timber harvesting following a pre-approved forest management plan, and a 12-acre easement that allows for one home site that does not impact the conservation values of the property.
Buck Creek Road, NC
48.05 acres in Macon County near Highlands
$145,000
Contact: Kelly Penland, 828-421-7705 
Bordering U.S. Forest Service land on two sides, this gorgeous property sits at over 3,000 foot elevation and includes 1,500 feet of Buck Creek frontage on both sides.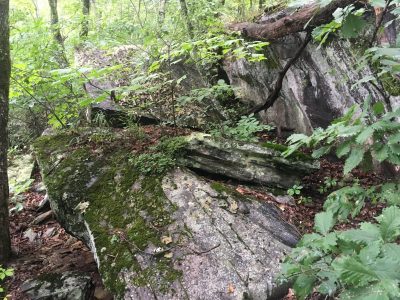 The conservation easement on this site allows for one sensitively placed homesite on the 48 acres, as well as recreational enjoyment of the forest and Buck Creek.
This property is listed through realtor Kelly Penland. See more details and view additional photos here.