Mainspring has one property for sale for interested conservation buyers.
Simp Gap
507.43 acres in Graham County.
$589,900
Contact: Sara Ruth Posey-Davis, 828.524.2711, ext. 313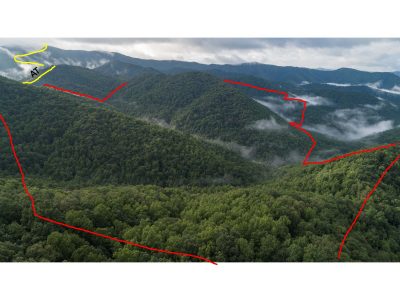 Nestled in the Cheoah Mountains, this property borders the Nantahala National Forest on 3 sides and includes 3.6 miles of forested intermittent and perennial streams.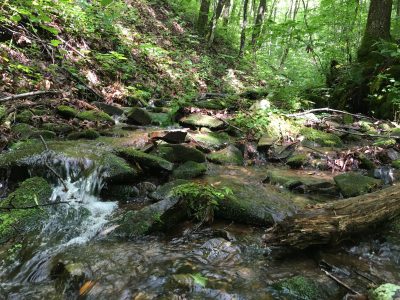 The Property includes remains of early Euro-American agricultural settlement, including historic old roads that parallel the major streams, five old home sites, and stacked-stone agricultural terrace walls on the more gentle terrain. The Property may once have been part of an historic trail route leading from the Beech Creek/Cheoah community up along Rines Creek to Locust Cove Gap and then north to the Stecoah community.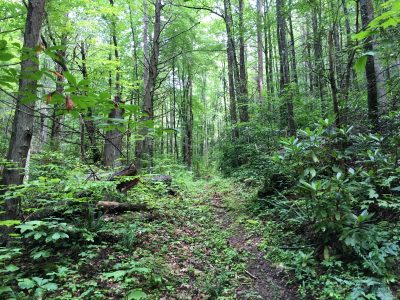 Simp Gap is subject to three conservation easements – an easement for 494 acres held by the state of North Carolina that allows for the right to lease for recreational hunting and fishing, a 50-acre easement held by Mainspring for commercial timber harvesting following a pre-approved forest management plan, and a 12-acre easement that allows for one home site that does not impact the conservation values of the property.