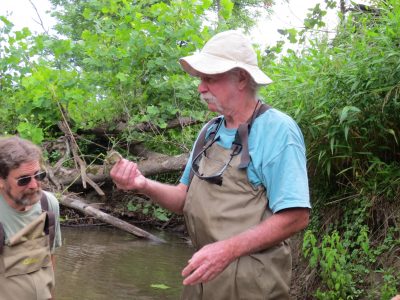 Cowee School Heritage Center is sponsoring a series of programs called "Where We Live: History, Nature, and Culture", to give people an opportunity to learn more about our local area from many different angles, and to enjoy a pleasant, informative evening together.
The series will resume on January 21, with a presentation based on Mainspring Conservation Trust's Shade Your Stream program, featuring:
An illustrated talk by local resident Dr. William O. McLarney, who has studied the Little Tennessee watershed for 29 years, suggesting how you can promote healthy streams and clean water.
A short film, "Stewarding Streams in the Little Tennessee", produced by the world renowned conservation film company Freshwaters Illustrated.
Remarks by local landowner Tammy Stanfield, featured in the film, who has put some of Mainspring's ideas to work on her property in Ellijay.
The program will begin at 6:30 at Cowee School. There will be time for discussion and questions, and light refreshments will be served.
Future programs include:
February 18- Barbara McRae, historian and author, will speak on "Three Women of Cowee."
March 18- Paul Carlson, former director of Mainspring Conservation Trust, forester, and historian, will speak on "The History and Context of the Needmore Tract."
April 15- Mary and Stan Polanski, author of the Franklin Press column Grow Native, will speak on growing native plants.
May 20-Lamar Marshall, research director for Southeast Heritage, will speak on "Cherokee Wars of the Cowee Valley."
All programs are on the third Monday at 6:30 pm at the school.