Knowledgeable. Passionate. Dedicated. Involved. Mainspring's board members dedicate their time and talents to furthering the mission of our conservation trust in the Southern Blue Ridge. Learn more about each of their diverse specialties here.
Jason Love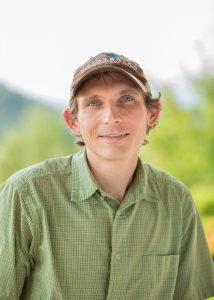 Chair
Jason is the Associate Director at the Highlands Biological Center in Highlands North Carolina, after serving as site manager at Coweeta Long-Term Ecological Research Program with the University of Georgia for ten years. A children's book author, Jason also chairs Mainspring's Education and Outreach Committee and is active in Mainspring's educational programs for youth. Jason holds a Master of Science in Wildlife and Fisheries Management from West Virginia University and a Bachelor of Science in Forest Resources from the University of Georgia. He lives in Franklin with his wife and daughter.
David Adams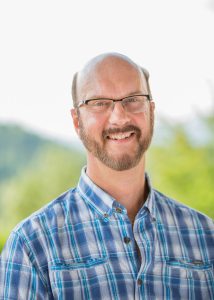 Vice-Chair
A native of Savannah, Georgia, David Adams is a founding member of Ellis, Painter, Ratterree & Adams LLP. A graduate of Vanderbilt University and Emory University School of Law, David has retired to the Asheveille area and owns property in Jackson County, on which Mainspring holds a conservation easement. In addition to his role as Vice-Chair, David chairs the Lands Committee and also volunteers with numerous land conservation projects.
James Stork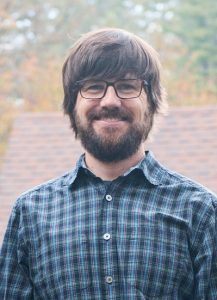 Secretary
James is the Vice-President of Education for Drake Software. In addition to that position, James also represents Drake on the board of directors for a Raleigh-based tech startup, several tax-industry committees, and manages multiple strategic business partnerships. In addition to Mainspring, James serves on the board of directors at Macon County CareNet, coaches youth basketball and soccer, and teaches 1st and 2nd graders in his church. He and his wife, Ginger, have three children.
Rita Salain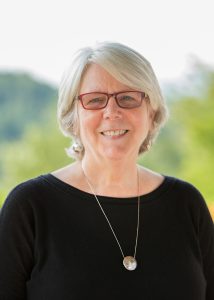 Treasurer
For more than 30 years, Rita has been working to improve access to quality healthcare for rural and underserved populations. The Macon County native has served in leadership positions in both the South Carolina and Georgia state health departments, including as director of the State Office of Rural Health and Primary Care with the Georgia Department of Human Resources. For the past two decades, Rita has been the principal in Health Management Consultants, LLC, a health care consulting practice. A graduate of the University of South Carolina, Rita was also an adjunct professor at the Emory University School of Public Health for 8 years.  Now retired, Rita is an elected member of the Franklin Town Council, and she and her husband are happy to be back to the mountains she helps to conserve.
Connie Haire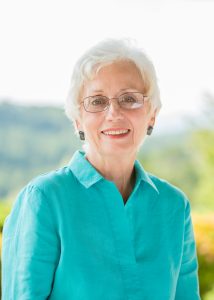 Immediate Past Chair
Dr. Connie Haire has a background in public education, higher education and business. Haire retired as vice president of Southwestern Community College's Macon Campus and, as the college's chief development officer and executive director of the SCC Foundation, she successfully led the staff efforts to secure several million dollars in support of college student scholarships and programs. A passionate volunteer, she is currently director of Blue Ridge National Heritage Area and serves on the board of directors of Angel Medical Center, the Cashiers Historical Society, and Blue Ridge Public Radio. She and her husband, Phil, live in Sylva.
Chris Brouwer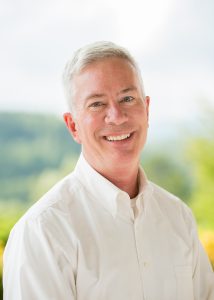 A recently retired Financial Advisor with Edward Jones in Franklin, Chris is now putting his skills to work as Managing Member at Lazy Hiker Brewery. Chris is active in the Franklin Chamber of Commerce and was a former president of the Kiwanis Club. He served as Chair of the Mainspring Board of Directors for three years and volunteers on a regular basis. Chris holds a Bachelor of Science in Chemical Engineering from the University of Connecticut and lives with his spouse, Don Twardowski, in Franklin.
Fred Crawford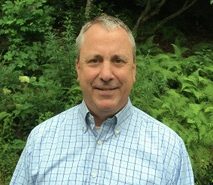 Fred Crawford graduated from the University of Texas at Austin with a Bachelor of Science Degree in Geology. He started his career in land surveying, roaming the woods of the Texas Hill Country. As a Registered Professional Land Surveyor, he went to work for the Lower Colorado River Authority (LCRA), a state agency that provides Central Texas with electric power, water, and community services.
After 15 years in Surveying, Fred shifted his career to manage LCRA's 97,000 acres of real estate assets. During his tenure, Fred helped establish and managed the Colorado River Land Trust, a role that makes him a great fit for Mainspring's mission.
Fred and his wife Maggie retired to a 14-acre farm in Whittier where they raise fruit, vegetables, chickens, and bees. When not on the farm, he enjoys hiking and white water kayaking.
Jim Garner
A graduate of Franklin High School and Western Carolina University, Jim Garner began his career as an accounting instructor at Southwestern Community College. For 12 years, Jim managed an independent insurance agency in Cherokee County and was a founding member of the Andrews Chamber of Commerce. Jim became a partner in Wayah Insurance in Franklin in 1996 and sold his interest in the business in 2017. An active Rotarian since 1984, Jim has participated in mission trips in the U.S., Mexico and Russia for 12 years and lives with his wife in Franklin.
Bill Gibson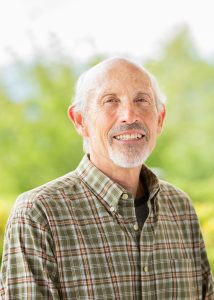 For 37 years, until his retirement in 2013, Bill Gibson served as Executive Director of the Southwestern NC Commission / Region A Council of Local Governments. He is an Army veteran. Bill earned both Bachelor's and Master's Degrees from Western Carolina University and a certification in city-county management from UNC-Chapel Hill. Bill's farm in Jackson County, which is permanently conserved, has been in his family since the mid-1800s.  Bill and his partner, Dr. Kristen Hammett, manage the farm and split their time between Jackson and Haywood Counties.
Ed Haight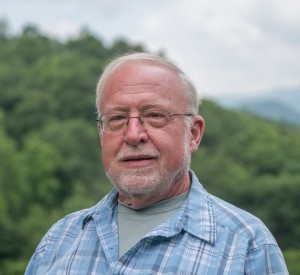 Founder of a consulting engineering firm specializing in building technology, forensic evaluations and litigation support, Ed is now retired and utilizing his expertise in grape growing and winemaking, blueberry cultivation, beekeeping and historic building preservation. Ed served as chair of the Little Tennessee Watershed Association before LTWA merged with Mainspring in 2010. He holds degrees from Georgia Tech (Ph.D.) and Louisiana State University (M.S. and B.S.)
Hope Huskey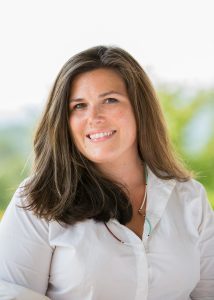 Hope is the Associate Director of Sequoyah Fund, a Native Community Development Financial Institution (CDFI) where she oversees the Fund's programs including youth entrepreneurship and financial literacy education, the Authentically Cherokee artist brand, and personal budgeting and credit counseling. She also helps new and existing business owners access capital and provides business counseling. She holds a BA degree in Literature from UNC Asheville and a Masters Degree in Project Management (MPM) from Western Carolina University. Hope lives in Sylva and is an enrolled member of the Eastern Band of Cherokee Indians.
Terrie M. Kelly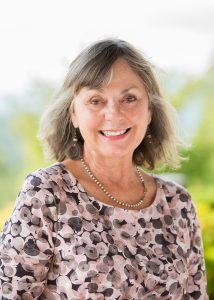 Terrie's extensive professional background focused on planning, development, consulting and marketing. She most recently served as Vice President for Resource Development for Tri-County Community College and executive director of the Tri-County Community College Foundation. Terrie earned a Bachelor of Science in Community Planning and a Master of Science in Administration from Columbus State University, and a doctorate in education leadership from Nova Southeastern University. She has been a member of the Murphy Rotary Club since 2000, serving as president in 2005 and now on the board of directors. She is also vice-president of the board of directors for Reach of Cherokee County. Terrie joined the Mainspring Board of Directors in 2014.
Lisa Leatherman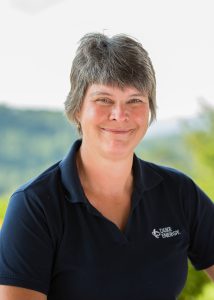 Lisa is the Nantahala Area District Manager for Duke Energy Carolinas. A native of Franklin, Lisa received her Bachelor of Arts in Biology from Elon College and has worked in various customer-facing roles throughout her 28-year career with Duke. A true community volunteer, Lisa has served on the Mainspring board since 2008 and also serves on numerous other nonprofit boards in Macon County. She is a member of the Sylva Rotary Club.
Johnny Strawn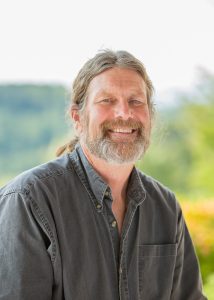 Originally from Morgantown, West Virginia, Johnny spent ten years with the USDA Soil and Conservation Service as a District Conservationist for Cherokee and Clay Counties in North Carolina. In 1982, he and his wife, Pam, opened Hanging Dog Valley Nursery, which specializes in native species. Johnny has served on the board of directors for the John C. Campbell Folk School, the Cullowhee Native Plant Conference and the Hiwassee River Watershed Coalition. He is a founder of the Murphy Riverwalk, serving as the project manager for eight years. Johnny is an alumnus of North Carolina State University and is immediate past Vice-Chair of the Mainspring board.
Ben Steere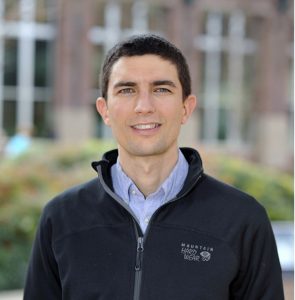 Dr. Ben Steere earned his Ph.D in Anthropology from the University of Georgia in 2011. He is an Associate Professor of Anthropology at Western Carolina University in Cullowhee, where he teaches courses in anthropology and archaeology. He directed WCU's Cherokee Studies program from 2017 to 2022. Ben has worked on collaborative archaeological research and preservation projects with the Tribal Historic Preservation Office of the Eastern Band of Cherokee Indians since 2011, and is the author of The Archaeology of Houses and Households in the Native Southeast. Ben lives in Asheville with his wife, Dr. Elizabeth Steere, and their two sons.