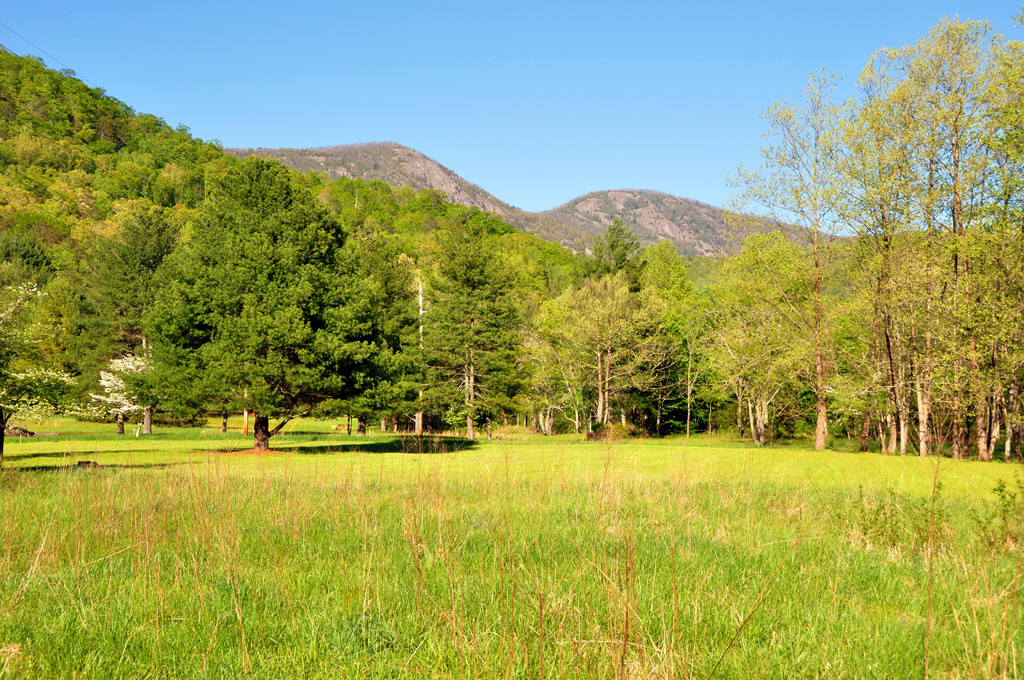 At the heart of our mission is the beautiful mountain land that sits inside the seven counties we serve in Western North Carolina and northern Georgia. We were founded on the premise that this region is globally significant, and its natural and cultural assets should be protected for the generations that follow us. Mainspring does not advocate locking up the land for non-use; we want people to farm, hike, swim, hunt, play, and appreciate the beauty of it all.
Land conservation in our region comes in different forms. Some landowners choose to conserve their land by placing it in a conservation easement with Mainspring, so that it can continue to be used for traditional activities such as farming or forest management or to provide a home site for future generations, without the worry that the land they love will one day be altered beyond recognition.
In other cases Mainspring conserves lands that are for sale by purchasing them to hold to provide public access or, if appropriate, to transfer ownership to the state or federal government to become part of State Game Lands or National Forests.
Questions? Contact Mainspring's Land Conservation Manager Emmie Cornell to understand more about how Mainspring saves the places you love.
Read FAQ's
Learn how you can conserve your property
What is a land trust?