When: May 3, 2023 @ 4:00 pm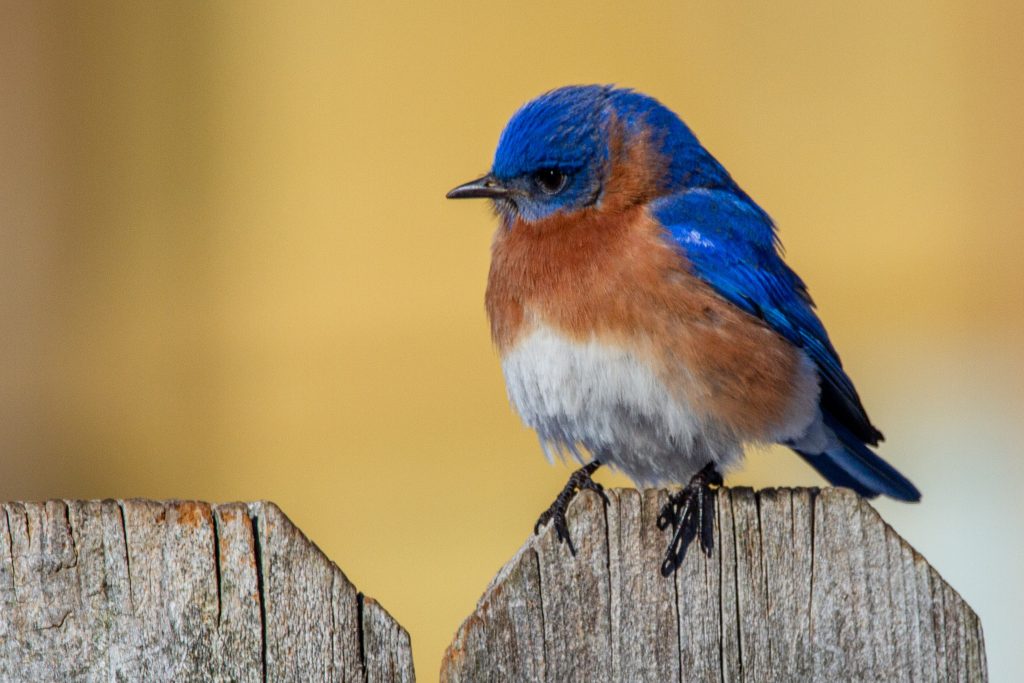 Join us on this fun and informative amble to learn about bluebirds and how you can provide a safe home for them!
Patty Cook from the North Carolina Bluebird Society and bluebird enthusiast Mark Graham will lead us on this educational journey through Welch Farm Preserve in Andrews. This property is home to a collection of bluebird nest boxes, and should offer an opportunity to spot these beautiful creatures. During this event we will discover how bluebirds live their lives here in western North Carolina, and learn how we can make those lives a little easier by installing and monitoring nest boxes. Participants will have a chance to get up close and personal with bluebird nestlings by peeking in inhabited nest boxes! 
This 1 mile walk should take 1-2 hours and is over mostly level, natural surface ground. There are a few stepping hazards, including a few divots in the path and a small stream that must be hopped over. We will meet in the Welch Farm parking lot, off the Nantahala Scenic Byway (Rt 74/129/19), just before 4pm. The entrance to the parking lot is a little less than 1/2 mile east of the intersection with Marble Plant Rd, on the eastbound side of the highway. The rain date for this event is Wednesday, May 10th.
This event is free and open to the public, but registration is required. Please fill out the form below, then grab your binos and prepare for a fun evening of bluebird admiration! Email Skye with any questions.