When: March 13, 2021 @ 9:00 am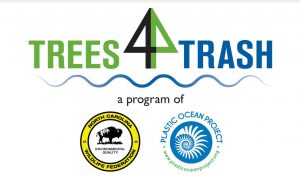 Hosted by the NC Wildlife Federation in partnership with Mainspring Conservation Trust
Join us to help plant 80 native trees and enhance riparian habitat for wildlife in Clay County. We will be planting on a private landowner's farm who has a conservation easement with us at Mainspring.
NCWF's Trees4Trash program creates opportunities for community members to enhance and restore wildlife habitats through local cleanups that recover plastic and other trash from the environment before it reaches waterways or harms wildlife. NCWF then matches the efforts of volunteers by planting a tree for every 25 pounds of trash collected!
Covid-19 Safety protocols must to be followed. Please bring gloves, a shovel if you have one, a water bottle and a mask!