When: December 12, 2023 @ 6:00 pm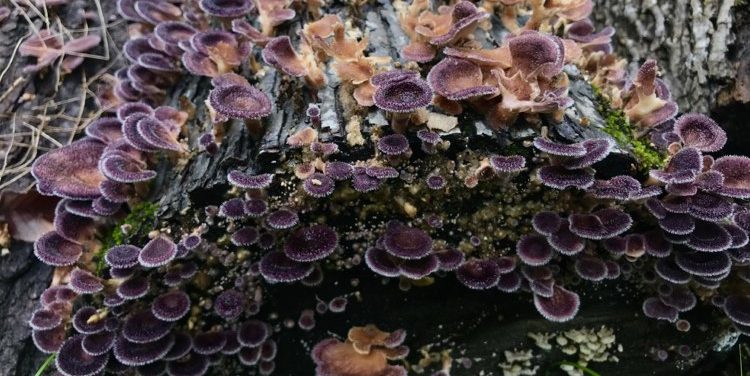 Learn about the fantastic world of fungi!
Why do mushrooms grow so quickly? Why does food get moldy? Why are some mushrooms only found under certain trees? What do fungi eat? What even is a fungus? Discover the answers to these questions and more during our Introduction to Fungi Biology Talk at the Macon County Public Library! Dip your toes into the fascinatingly broad and diverse fungi kingdom, and learn about what fungi do in the forest and why they are important. We will also discuss the basics of mushroom identification so you can pursue self-directed learning and utilize resources like field guides. Bring your questions and your curiosity and we'll have a delightful evening of fungal edification!
This talk is free and open to the public, and registration is not required. The talk will run for about an hour and will be followed by a Q&A session.
Email Skye with any questions.
MEET YOUR TEACHER
As Mainspring's Conservation Outreach Associate, Skye (she/her) inspires communities to engage and connect with nature. She holds a B.S. in Zoology from the University of Maine, and has experience in animal husbandry, wildlife research, and conservation communication. She is especially passionate about mosses, fungi, trees, and salamanders.