When: December 14, 2023 @ 9:00 am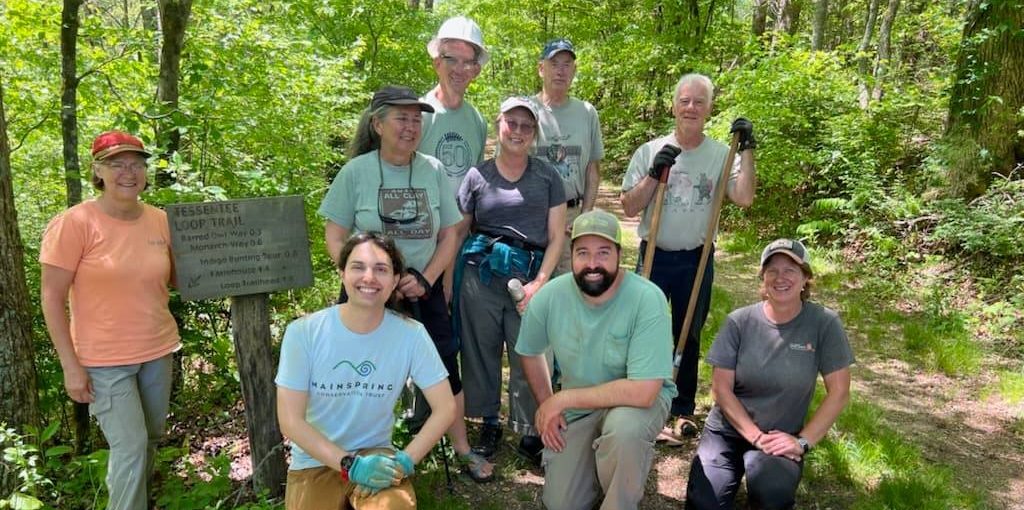 FIND FRIENDSHIP AND FULFILLMENT WHILE HELPING THE EARTH
Join us every other Thursday from 9am-12pm to make friends and challenge your muscles while enjoying WNC's beautiful scenery! Whether it's building bridges and maintaining trails on one of our preserves or removing invasive species and planting trees on an easement property, volunteering with Mainspring will give you a chance to explore, protect, and restore the well-known spots and hidden gems of this region. There are opportunities to use all sorts of fun tools, from chainsaws to sledgehammers to good old fashioned elbow grease!
Location and duties vary per workday but, when possible, details about the upcoming workday will be added to this listing a week before the event. To receive regular emails about the details of upcoming workdays, please fill out our volunteer form.
Want to help protect the special places we know and love, but aren't sure you're up for digging in the dirt? We have plenty of indoor, low-exertion volunteer opportunities too! Check them out here.
To RSVP to this workday, email Skye.