When: June 23, 2023 @ 9:00 am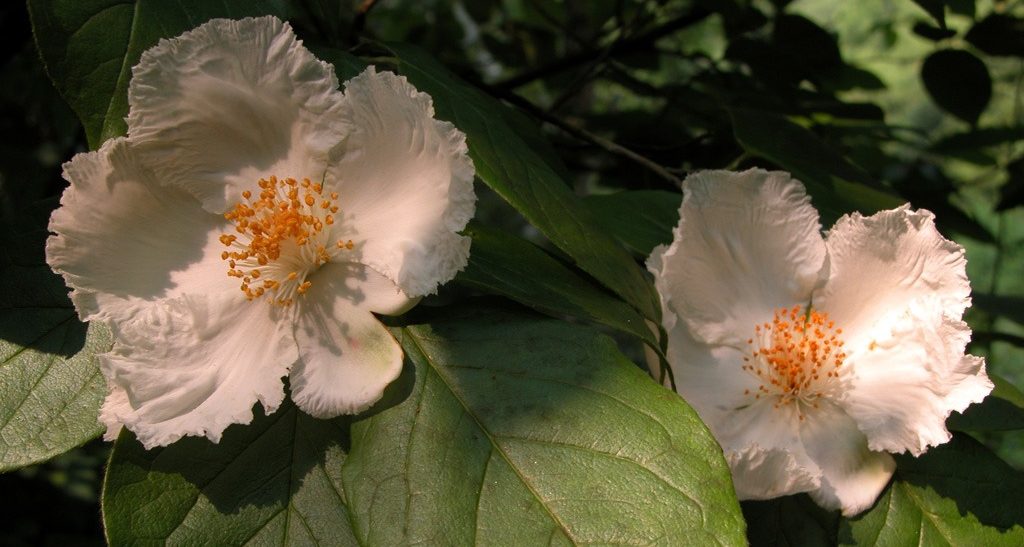 Experience the beauty of the rare Mountain Camellia
Naturalist, gardener, and Stewartia expert Jack Johnston is back to lead us on our yearly expedition to view the showy Mountain Camellia (Stewartia ovata) flowers growing in the wild. This walk will take us across the Little Tennessee River via a suspension bridge, and as we amble alongside the river we'll admire the striking Stewartia blooms while Jack regales us with his boundless knowledge of this plant.
We will meet at the Queen Branch Preserve parking lot at the intersection of Bryson City Rd and Queen Branch Rd in Franklin just before 9:00am on Friday, June 23rd. From there, we will carpool to Sawmill Creek (~15 minute drive) where we will begin this 1-2 mile walk. This event should take about 3 hours. Please bring water, a snack, and sun protection.
This event is free and open to the public, but registration is required. Please fill out the form below and email Skye with any questions, then prep your eyes for beauty and your ears for fun facts!