When: April 28, 2023 @ 3:00 pm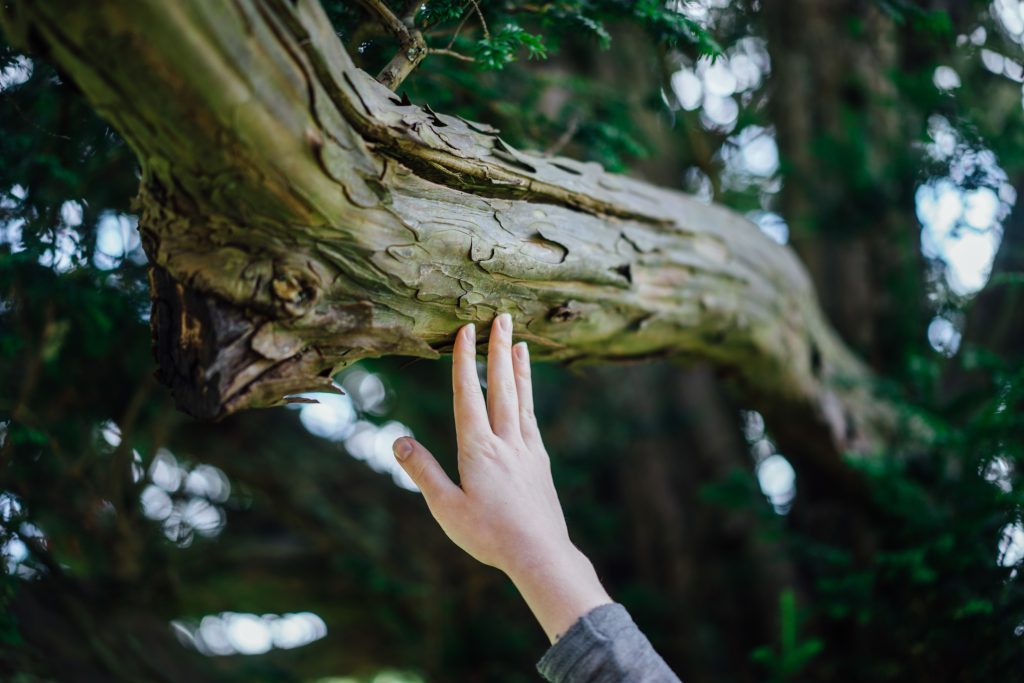 Let's talk to trees this Arbor Day!
On this walk, we will explore how to look at trees in order to know them. Instead of focusing on simple memorization, we will learn how to speak a tree's language by noticing and appreciating traits such as branch arrangement, bark texture, growth pattern, leaf shape, and habitat type. Participants will be encouraged to use all their senses to meet the trees we encounter along this walk,  and acknowledge each tree as the individual it is. All skill levels are welcome to attend this event, but it is aimed towards beginner botanists and new naturalists who want to gain the tools and confidence to further their identification skills on their own.
This slow, 1-2 mile amble should take us about 2 hours. We will be walking along a variety of natural surface paths, from wide and flat to narrow and somewhat steep. There are a few stairs involved in this walk. We will meet in the parking lot of Tessentee Bottomland Preserve (2249 Hickory Knoll Road, Franklin, NC 28734) in Franklin just before 3pm on Friday, April 28th. The rain date for this event is Monday, May 1st, 3pm-5pm.
This event is free and open to the public, just bring your curiosity and love for trees! Please fill out the form below to register. Email Skye with any questions.