When: May 18, 2023 @ 9:00 am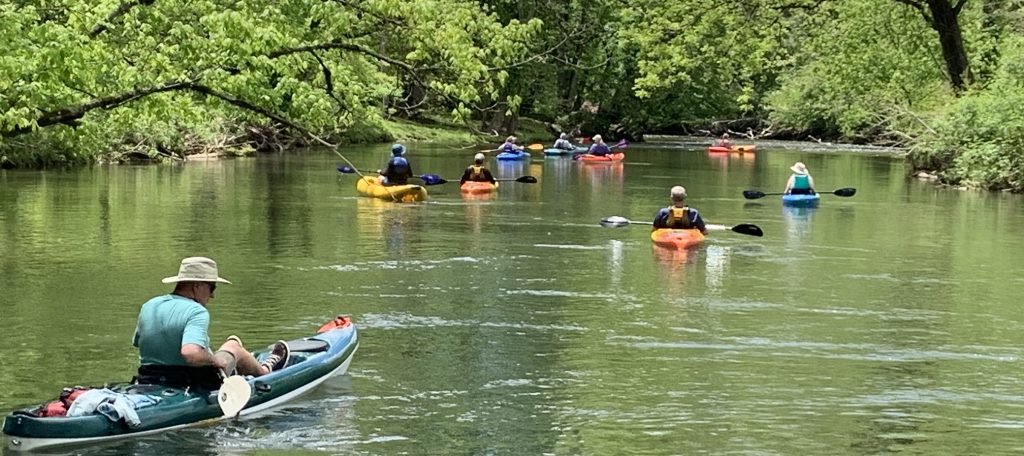 View the Sicklefin Redhorse run with us on the Valley River!
Mainspring Board Member and Murphy local Johnny Strawn will lead us on this float of the Valley River, from Welch Farm down to Mason Branch. Along the way we hope to see the Sicklefin Redhorse run, a rare and threatened fish that can grow to over 2 feet long and live for 20 years! In addition to schools of Redhorse, we may see herons, ospreys, otters, and other river creatures. Johnny will also introduce us to his favorite spots along the river and the beautiful Mason Branch wetland.
This 3-4 mile, bring-your-own-kayak float should take 2-3 hours. On the day of the event, we will meet at Welch Farm off the Nantahala Scenic Byway (Rt 74/129/19), just before 9am. The entrance to the parking lot is a little less than 1/2 mile east of the intersection with Marble Plant Rd, on the eastbound side of the highway. Please bring your kayak, a life vest, drinking water, and sun protection. We will put in at Welch Farm and take out at Mason Branch. Following the float, participants and their boats will be shuttled back to Welch Farm.
This event has reached its capacity. To be added to the waitlist, please email Skye with your full name and phone number.