May 21, 2019 – Mainspring Conservation Trust has expanded its physical presence by opening a satellite office in downtown Sylva.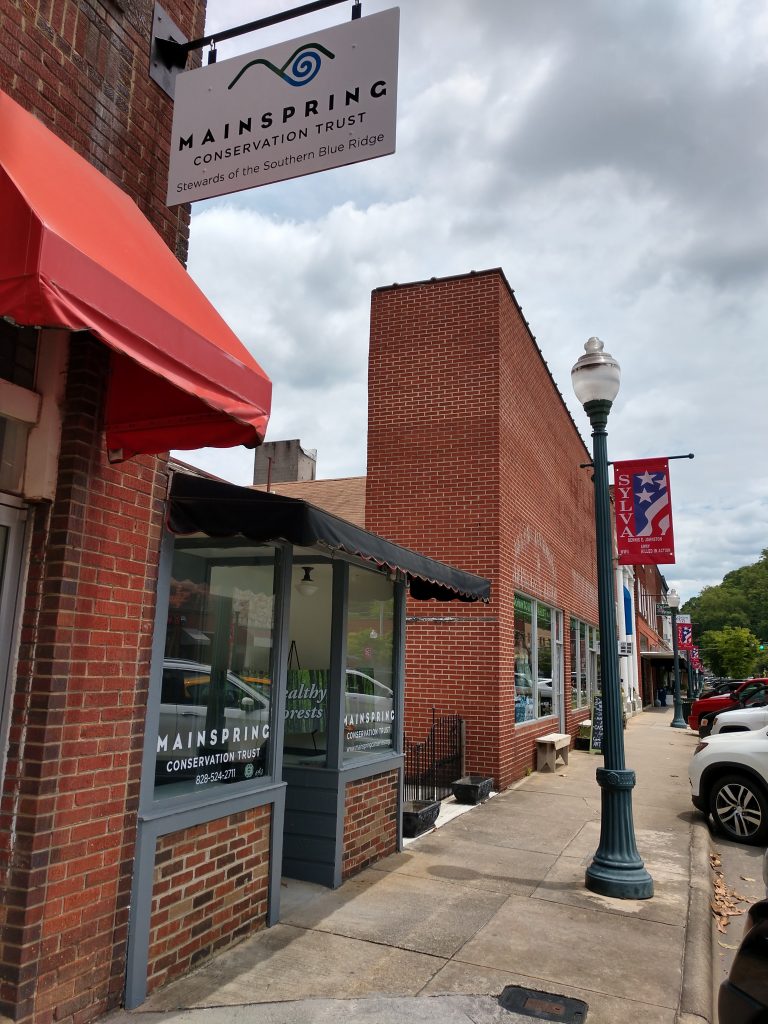 Headquartered in Franklin, North Carolina, and formerly known as the Land Trust for the Little Tennessee, Mainspring's service area includes the six western-most counties in North Carolina and northern Rabun County, Georgia. In 2016, Mainspring opened an office in Murphy and saw an increase in conservation projects in that area. "After analyzing our effectiveness of having an additional office outside of Franklin, our board of directors recognized the potential of a Sylva office and how we can better serve the people of Jackson County," says Executive Director Sharon Taylor. "We're excited to be here." 
Mainspring works with landowners on a strictly voluntary basis. The non-profit also offers hands-on education opportunities for local schools and other groups.
            Connie Haire, chair of Mainspring's board of directors, says it's important to have local people working in conservation. "Part of Mainspring's impressive 22-year history of conserving land and culture around the Little Tennessee River was from having a strong connection with the citizens of that area," she says. "With an office in Jackson County, Mainspring can have a positive impact in this community I call home. I'm looking forward to seeing wonderful projects that will help the protect the land, water and cultural heritage here."
Mainspring's Sylva location is 642 West Main Street. For more information, visit www.mainspringconserves.org.