May 31, 2018 – Mainspring Conservation Trust received a $100,000 grant to continue its commitment to protecting and enhancing regional waterways and the environment. The grant is part of the Water Resources Fund, a $10 million commitment from Duke Energy.
Mainspring is one of 16 organizations across North and South Carolina to collectively receive more than $1.2 million in the seventh grant announcement. The Water Resources Fund is a multi-year commitment that will leave a legacy of improved water quality, quantity and conservation in the Carolinas and neighboring regions.
"This grant will help Mainspring restore an area that can be used for years to come by the citizens of Macon County," said Sharon Taylor, Executive Director. "We thank Duke Energy for its support and are eager to launch this project so that we can continue restoring an important local waterway."
The grant will help streambank stabilization and repair a riparian wetland on Cartoogechaye Creek near the Little Tennessee River Greenway in Franklin. Mainspring purchased the 16-acre property to work with the county to expand the popular recreation trail.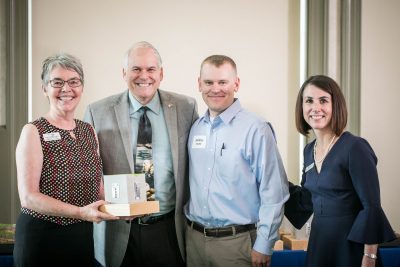 "Duke Energy is dedicated to protecting and restoring the rivers and waterways that power our regional economies," said David Fountain, president of Duke Energy in North Carolina. "We look forward to our partnership with Mainspring and the impact this project will have in the region."
Investment decisions are carefully reviewed by the Water Resources Fund committee, an independent body that includes five environmental experts and two Duke Energy employees. Selected projects are chosen on several criteria, including whether the project is science-based and research-supported.
Duke Energy anticipates two grant announcements per year over the course of the Water Resources Fund. Visit nccommunityfoundation.org for more information on how to apply and register for the session.