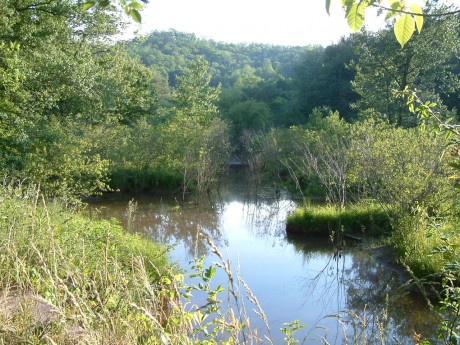 For most people, the wetland along the North Carolina/Georgia state line on Highway 441 is not noticeable. There is nothing eye-catching about the area – no billboard touting its wonderful views, no Facebook posts exclaiming its ideal location to visit.
Still, the wetland is as important to the area as the rushing rivers and mountain views, which is why the Land Trust for the Little Tennessee (LTLT) recently purchased a conservation easement on the 11.7 acres from Rabun Gap-Nacoochee School, owners of the unique property.  LTLT received funding through the Georgia Land Conservation Center to purchase the conservation easement.
The agreement permanently protects a Southern Appalachian mountain bog, the most endangered wetland ecosystem in the southeastern United States. Mountain bog habitat has decreased by an estimated 90% over the last 200 years. Wetlands are considered the most biologically diverse of all ecosystems and play significant roles in water filtration and flood control.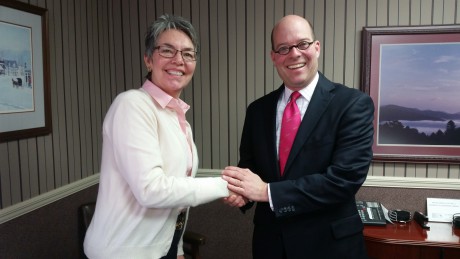 Formerly drained, the wetland is returning to natural conditions with areas of standing water, sedge and arrowleaf marsh, tag alder thicket, and red maple forest.  Beaver activity has significantly aided the restoration of functioning wetland hydrology, and LTLT is helping the process by removing exotic plants. As the largest functioning wetland complex in the Georgia headwaters of the Little Tennessee River, the wetland serves as an important breeding ground for frogs and salamanders, and provides a haven for numerous birds, mammals, reptiles and insects.  The wetland supports an amazing diversity of plants – 272 different species have been inventoried so far.
LTLT Land Protection Manager John Culclasure says the wetland is important to the health of the Little Tennessee River. "Conserving the wetland buffers the headwaters of the Little T, which significantly helps the water quality downstream. Many thanks to Rabun-Gap Nacoochee School for partnering with LTLT to conserve this unique ecological feature."