By Holly Kays, January 20, 2021
The 3.5-mile hike to the top of Pinnacle Rock is a heart-pumping one, the old logging roads that now serve as hiking trails climbing 2,200 feet before leaving the hiker breathless before a sweeping aerial view of the Town of Sylva, cradled on all sides by forested mountain slopes.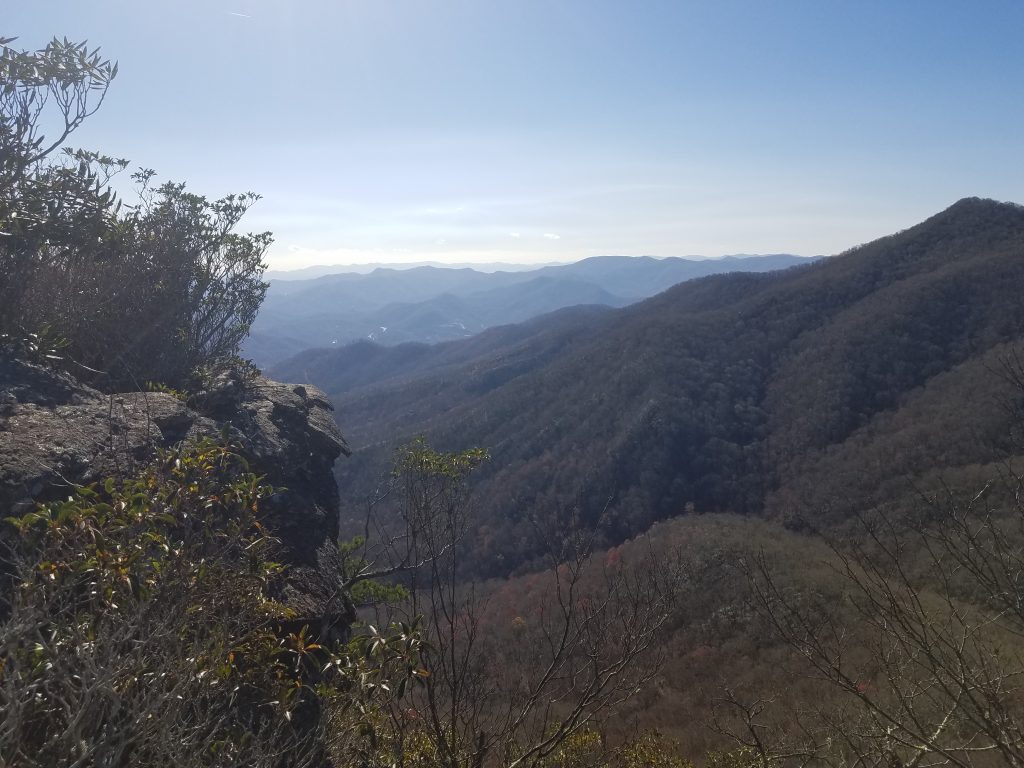 The view is the flagship offering of Pinnacle Park, whose core area of 1,088 acres once served as Sylva's watershed and now offers a worthy hiking challenge within minutes of town. But few people are aware that only half of the rocky outcropping known as Pinnacle Rock is actually part of town property, or that the pristine acreage below that rock is private land that could be developed at any moment.
Scramble for protection
Now, thanks to Mainspring Conservation Trust, it won't be.