The United States has 16 more acres of public land after acquiring property from Mainspring Conservation Trust.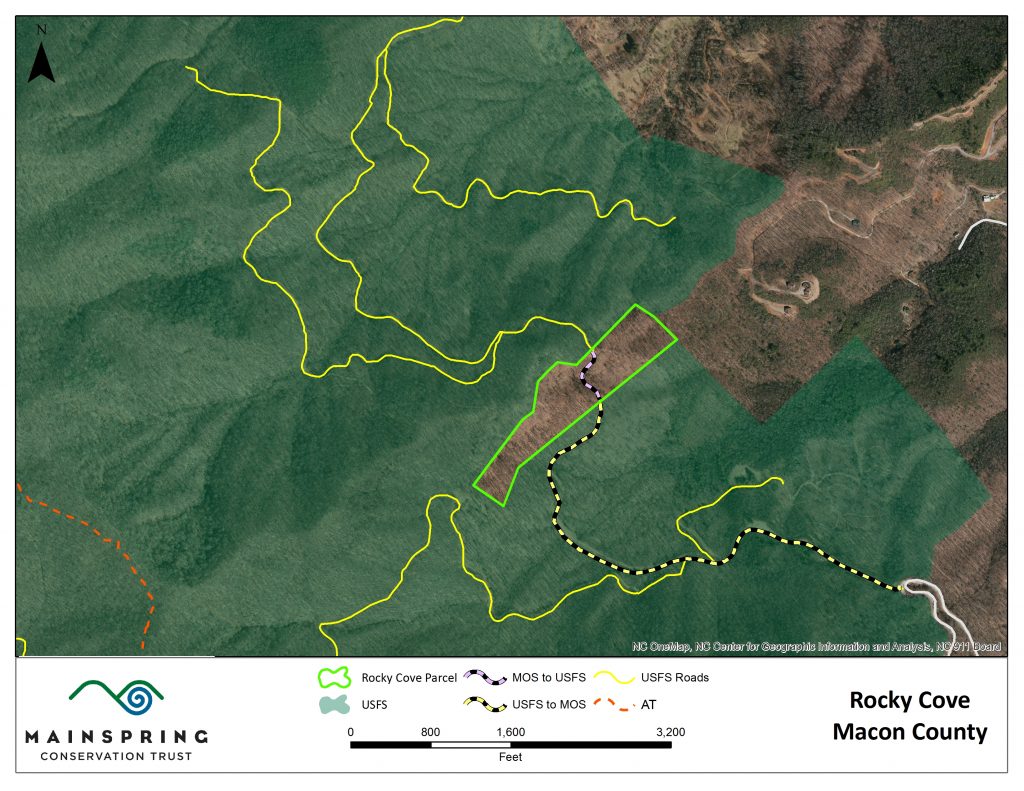 Known as Rocky Cove in western Macon County, the land was already surrounded by National Forest on three sides and was considered a priority property to obtain for the U.S. Forest Service. Now that the inholding connects those Forest Lands together, it can be better overseen and managed as wildlife habitat. This addition joins 58 miles of shared private and public boundary that Mainspring has conserved, which proved to be a valuable key to protecting private property during the fires of 2016.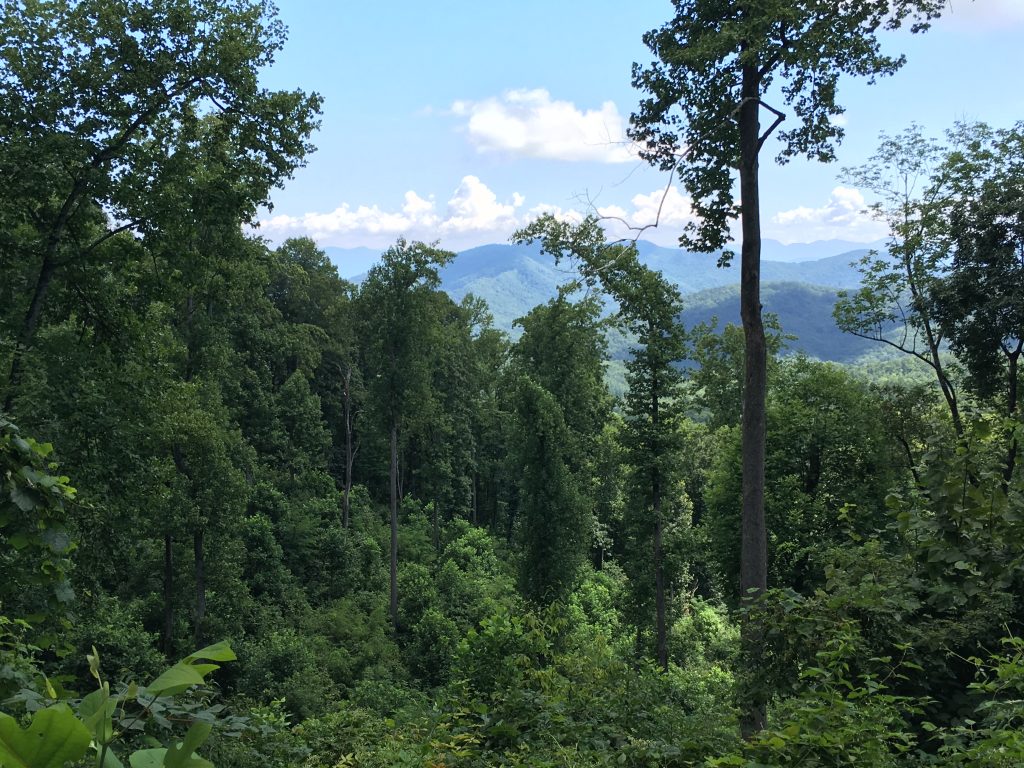 Additionally, Rocky Cove is close to and in the viewshed of hikers on the Appalachian Trail, one of Mainspring's conservation priority areas. "Conserving important viewsheds from the AT is one of Mainspring's primary focuses," said Jordan Smith, Executive Director for Mainspring. "Any time we can protect important wildlife habitat in partnership with our friends at the Forest Service while ensuring beautiful, long-range views along a National Scenic Trail, we consider that a win-win."
Mainspring Conservation Trust is a regional nonprofit that works to conserve the Southern Blue Ridge's most important forests, farms, waters and cultural heritage places. Learn more at mainspringconserves.org.