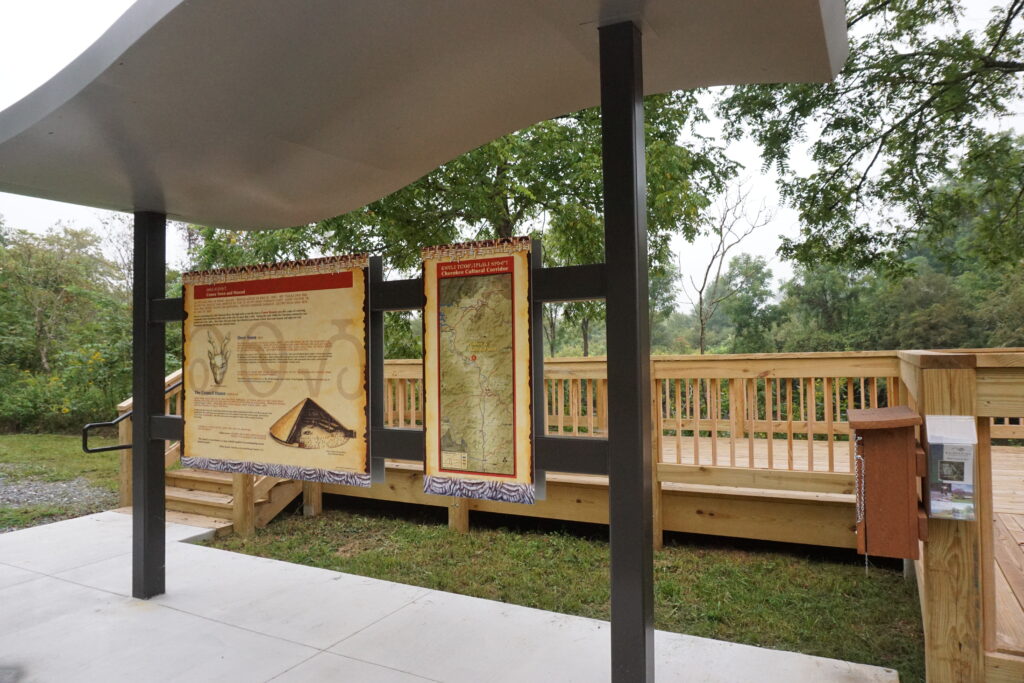 Cowee Viewsite
Macon County
Acreage: 7 acres
Year: 2010
Located off Scenic Hwy 28 in Macon County, the viewsite sits on conserved land created through four acquisitions purchased between 2010-2014. Originally part of an 11.54-acre subdivision divided into 23 lots marketed to become RV sites, Mainspring now owns 16 of those lots, totaling more than 7 acres.
The property sits directly across the Little Tennessee River from Cowee Mound. In 2007, a conservation project spearheaded by Mainspring culminated in the return on the mound and its surrounding property to Cherokee ownership.
In 2018, interpretive signs were placed on the viewsite by Nikwasi Initiative, featuring panels that tell the story of Cowee in both Cherokee syllabary and English. Landscape of native plants were planted along a new walking trail from the site along the river and there is a rustic paddle put-in at Potts Branch.
VISIT:
Mainspring is happy to have you visit and explore the Cowee Viewsite. Please respect our policies.
What we allow: foot travel, fishing, swimming (at your own risk), non motor boat put in.
Park in designated areas only.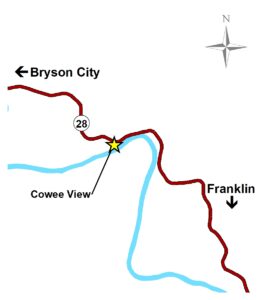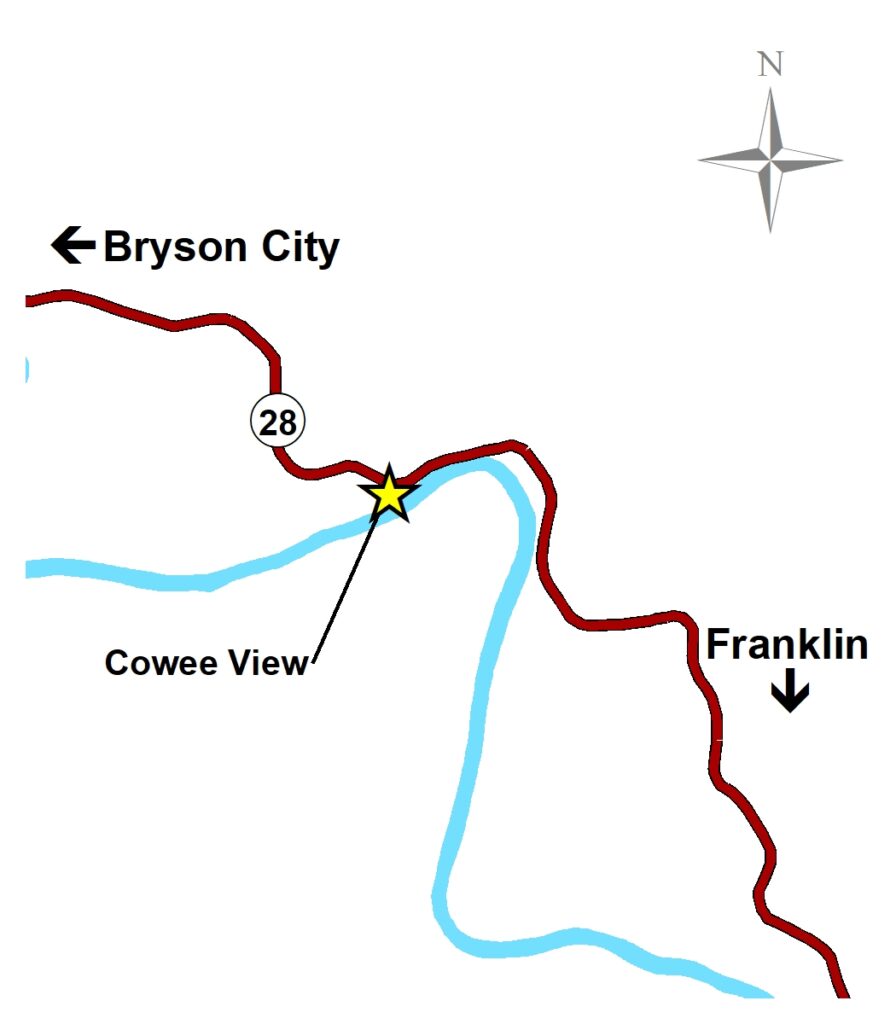 DIRECTIONS FROM FRANKLIN: 7860 Bryson City Road, Franklin, NC
Follow NC-28/Depot Street from Main Street for approximately 7.7 miles. Gravel entrance will be on the left.