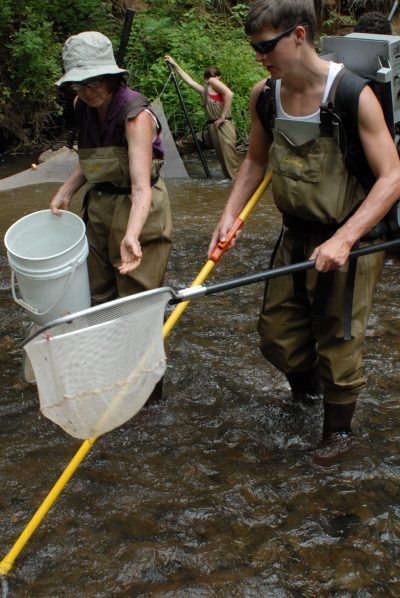 Mainspring's news typically centers on timely events, either positive (a new land acquisition, an award won), or potential problems that Mainspring can address.
In 28 years of biomonitoring, we've had many timely successes – the return of the threatened spotfin chub to Licklog Creek, restorations of healthy riparian buffers along streams – but in the biomonitoring world, the best news is the boring news. Biomonitoring results from high-quality rating sites like the Little Tennessee mainstem, where it flows through the Needmore Game Lands, or in Betty Creek in Rabun Gap, Georgia, are monotonous. Year after year, they have the best biodiversity ratings that can be expected in populated areas, but that type of data just doesn't grab headlines.
In addition to identifying problems, a key function of biomonitoring is to draw attention to what is good and remind us all to be thankful for it. If it were possible to fix everything, all biomonitoring results would be stable year after year. Instead, we celebrate the "boring" results of Needmore and Betty Creek and work towards more "boring" results at other sites. Reporting on those few places which already match the "desired future condition" serves to remind us of the goal and gives us great joy. It may not be flashy, but it's definitely something to celebrate.
Dr. Bill McLarney
June 30, 2018