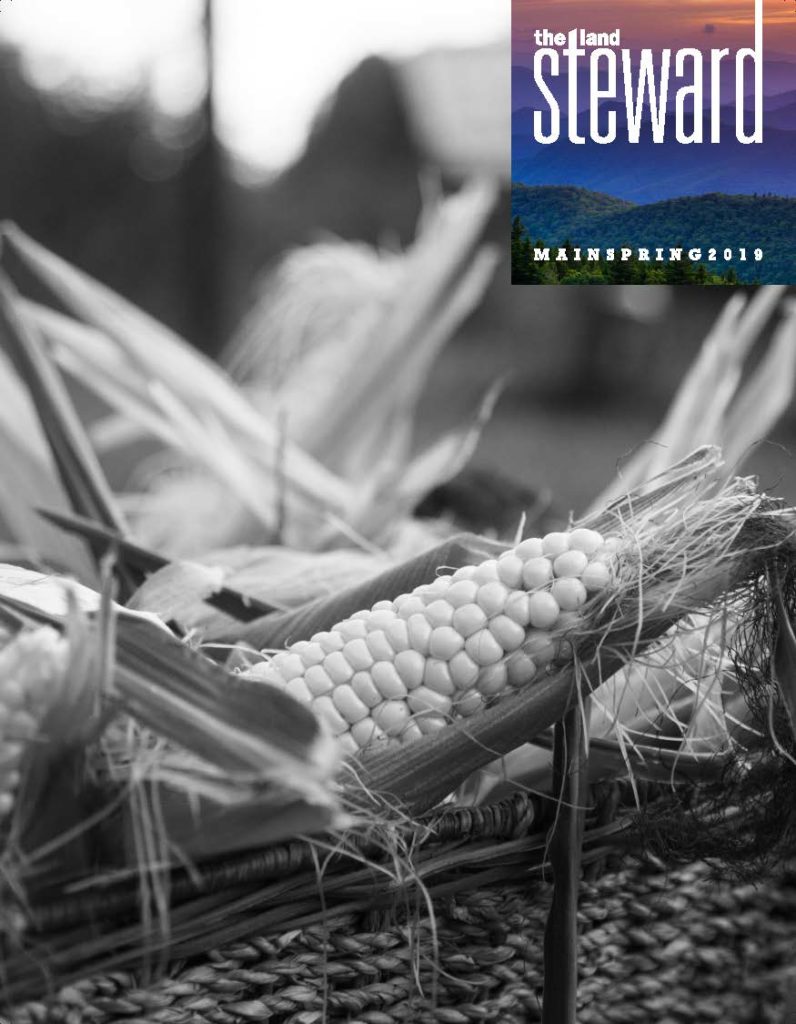 View this edition in PDF format or via digital magazine.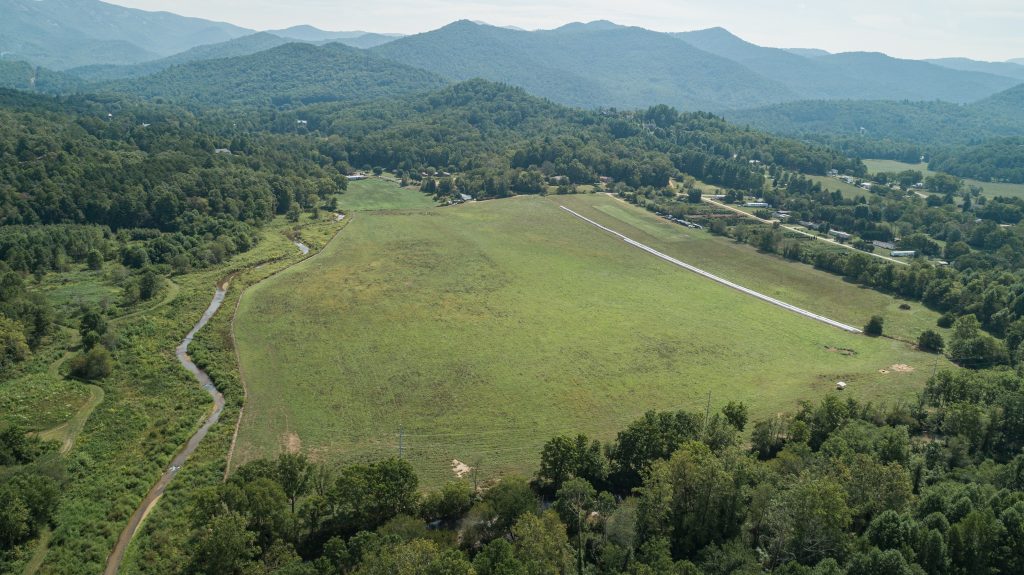 Mainspring Conservation Trust has added to their conserved Tessentee Bottomland Preserve property in southern Macon County through a purchase of adjacent farmland owned by Teresa Seay and her sister, Susie Seay Woleslagle.
The 43 acres joins the Preserve's bottomland and river bluff land to now total more than 112 acres. The Preserve, which is open to the public, has grown in sections through the years, totaling four transactions beginning in 1999.
The Seay pasture includes 3,900 combined feet of Little Tennessee River and Tessentee Creek frontage. In 2015, Mainspring and the Seay family worked to restore more than 2,000 feet of Tessentee Creek that lies between both properties, including reconstructing the stream channel to a more stable sinuosity and cross section, followed by sloping, matting and replanting the banks with suitable native shrub and tree species.
"Our father and mother, Roger and Bobbie Seay, purchased the Tessentee tract in the early 1990s, when their beef cattle operation required more pastureland," Teresa says. "We both can remember him being particularly proud of the hay production from this beautiful piece of land."
Executive Director Sharon Taylor said she was thrilled that Teresa Seay reached out to Mainspring. "Many times we don't learn an important conservation property is for sale until it's too late," she says. "We're honored the family initiated the conversation with us first, so we could explore conservation options for the land."
Currently leased to a farmer and home to a herd of beef cattle, Mainspring will continue to contract the land for that purpose on a year-to-year basis. Taylor says she's glad the land will always be conserved, either as farmland or, in the years to come, in a more natural state for the public to visit and enjoy. "Our goal is to conserve the waters, forests, farms and heritage of the region, so either use of this beautiful floodplain property fulfills our mission," she says.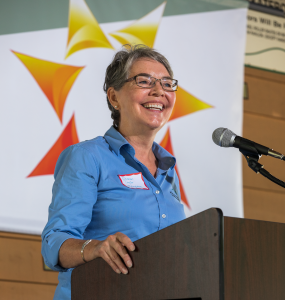 Mainspring Conservation Trust announces that Sharon Fouts Taylor will retire as its executive director, effective February 29, 2020.
Taylor began her career at the nonprofit in February, 2001, in time to assist in the successful effort to conserve what are now the 5,000-acre Needmore Game Lands, Mainspring's flagship project. During Taylor's tenure, Mainspring has conserved more than 28,000 acres of land and over 36 miles of Little Tennessee River frontage. 
Taylor became the organization's second executive director in January, 2015. She currently directs a staff of 11 and an annual operating budget of $1.5 million.  During her tenure, Taylor successfully led an organizational rebranding from the Land Trust for the Little Tennessee to Mainspring Conservation Trust that better reflected the nonprofit's seven-county project area and broad conservation mission, which includes a robust environmental education program, and established satellite offices in Murphy and Sylva. Under Taylor's leadership, Mainspring's annual fund now exceeds $600,000, and its internal Land Protection Fund that supports land conservation projects has grown to more than $2 million.
"It has been an extraordinary blessing and opportunity to be part of this organization's growth and success," Taylor says. "Mainspring's conservation mission is critical – to know I've helped contribute to it is a joy. And, while I feel nostalgic about leaving, I am excited and confident about Mainspring's future; it is bright and wide open."
"Sharon's passion for this region is unparalleled and she will be greatly missed," says Connie Haire, chair of Mainspring's board of directors. "But Sharon is leaving an organization that is healthy and strong. One of her strengths was building a great staff, and we are confident that the new leader will be able to step in to this role with an excellent foundation."
Mainspring board of directors' treasurer Rita Salain will chair the selection committee, which has already started the national search. Click here for information on the executive director job posting, or email Molly Phillips.