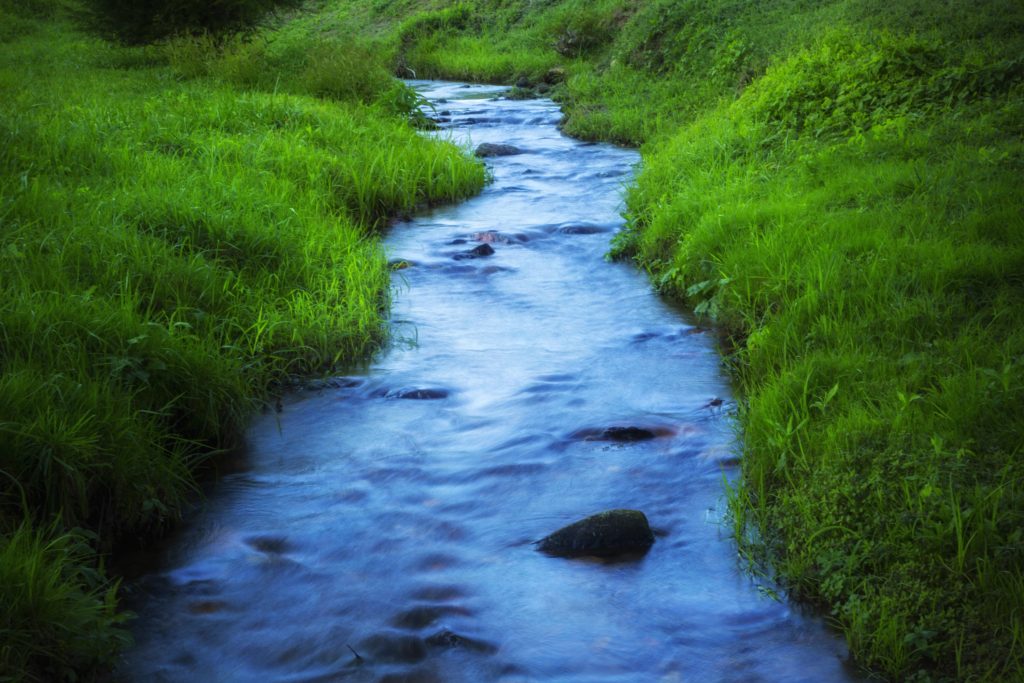 A unique Cherokee County farm is now protected forever by Mainspring Conservation Trust.
Located just off the historic Unicoi Turnpike, the 32 acres is owned by Harold and Nancy Long and sits on an old trading path that was part of the Trail of Tears route. Today, the Long Farm is an organic operation that specializes in heirloom and heritage varieties of produce and livestock. The farm includes a forest canopy for specialty crops, like ginseng and goldenseal, and bottomland that includes Grape Creek stream frontage and excellent soil for planting. Harold and Nancy were recently named the 2019 North Carolina Small Farmer of the Year by North Carolina A&T University.
The Long Farm is being conserved as a result of the 2014 Farm Bill, which awards funds for the conservation of important farmland in western North Carolina farms. In addition to the U.S. Department of Agriculture Natural Resources Conservation Service, partners in the project include the North Carolina Agricultural Development and Farmland Preservation Trust Fund, Brad and Shelli Stanback, the Community Foundation of North Carolina, Conservation Trust for North Carolina and Harrah's Casino. Mainspring, a regional land trust that serves the 6 western-most counties in North Carolina, will monitor the property annually and hold the conservation agreement that ensures the natural resources of the property are protected.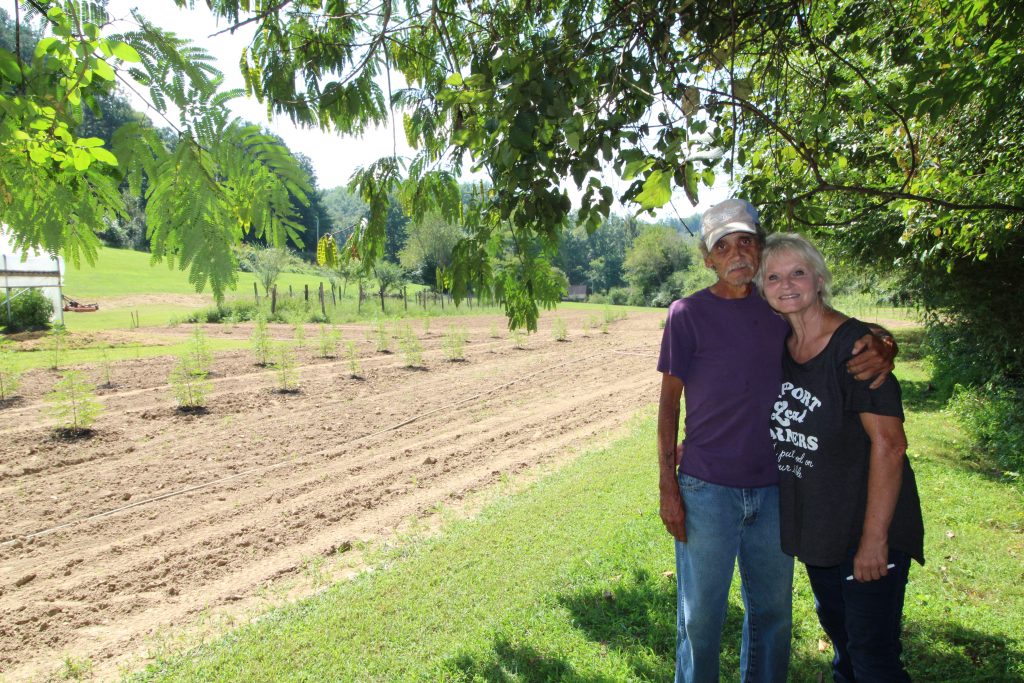 "We are so happy to be a small part of preserving a tract of farmland, and we hope we will be a launching pad for other small farmers to know about programs available to help save other important farmland in this region," said Nancy Long. "Growing up in Wisconsin, even at young age, I would be so sad to see farms come up for sale and then developed. Knowing this land – with so much history in the soil, that has brought together Cherokee and Appalachian cultures – will be forever protected, is a legacy we're proud of."
Long Farm produce, seeds and eggs can be purchased during the Murphy Farmers Market Season. Contact Long Family Farm & Gallery at (828) 837-6692 or find them on Facebook for direct sales.