By Holly Kays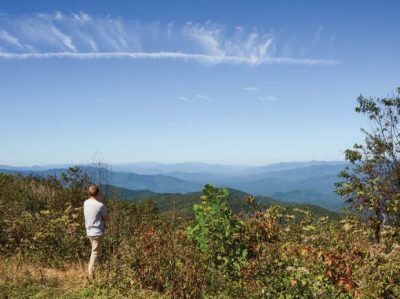 September 19, 2018
To call the view stretching out below the 5,462-foot bald "spectacular," "impressive" or even "jaw-dropping" would be an understatement.
It was as clear a day as had been spotted in the mountains this rainy year, skies blue and cloudless ahead of the slowly moving remains of Hurricane Florence. The sun shone on Cherokee to the west, Bryson City visible just a couple folds of land beyond it and the Nantahala Mountains rimming the horizon south and west of the small towns.
In front of me, but so, so far below, Skyland Drive undulated on its way into Sylva, where smoke from Jackson Paper puffed gently into the air and the mountains bordering Catamount Peak barely hid Cullowhee and Western Carolina University. Sylva's Pinnacle Park covered mountainsides immediately to the east, Waterrock Knob rising up just beyond that and the Blue Ridge Parkway hugging the Plott Balsams between Cherokee and Maggie Valley, which was invisible behind the mile-high mountain range.
Read the entire article here.