By Holly Kays
January 17, 2018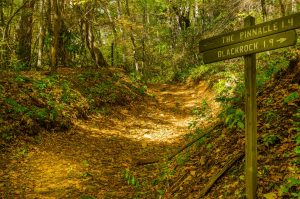 The infamously steep trail leading up to Blackrock from Pinnacle Park will soon find itself with a gentler incline following the planned reroute of 0.37 miles of the most severely angled piece of the pathway.
"That current trail up to the ridge toward Blackrock was never really a well-planned trail," said Dennis Desmond, stewardship coordinator at Mainspring Conservation Trust. "It was just kind of forged by who knows who and really wasn't sustainable and subject to erosion and such, so I encouraged them to think about rerouting it."
Read the rest of the article here.