Flowing around the southern perimeter of the Robbinsville Middle and High School campuses, Sweetwater Creek is an ideal place for outdoor science learning, and Mainspring's youth education program is taking advantage.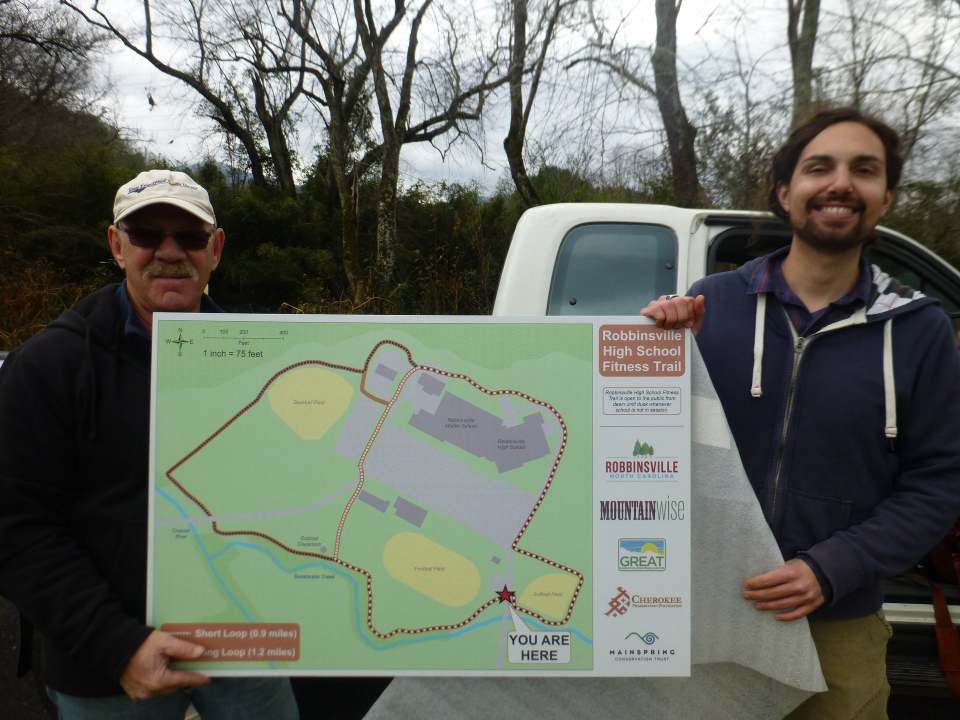 Through a partnership with Graham Revitalization Economic Action Team (GREAT) and Robbinsville High School, Mainspring is improving the quality of the streambank while teaching kids about non-native invasive plants and the harmful effect they have on aquatic habitat, birds and native plants.
"Students generally understand the idea that some species are invasive in certain areas," says Ben Davis, Robbinsville High School science teacher. "But when they get out on the creek bank and see both the sheer amount of invasive plants and the work it takes to restore the environment to its natural state, it really drives the idea home that we should try to control our invasive species as much as possible."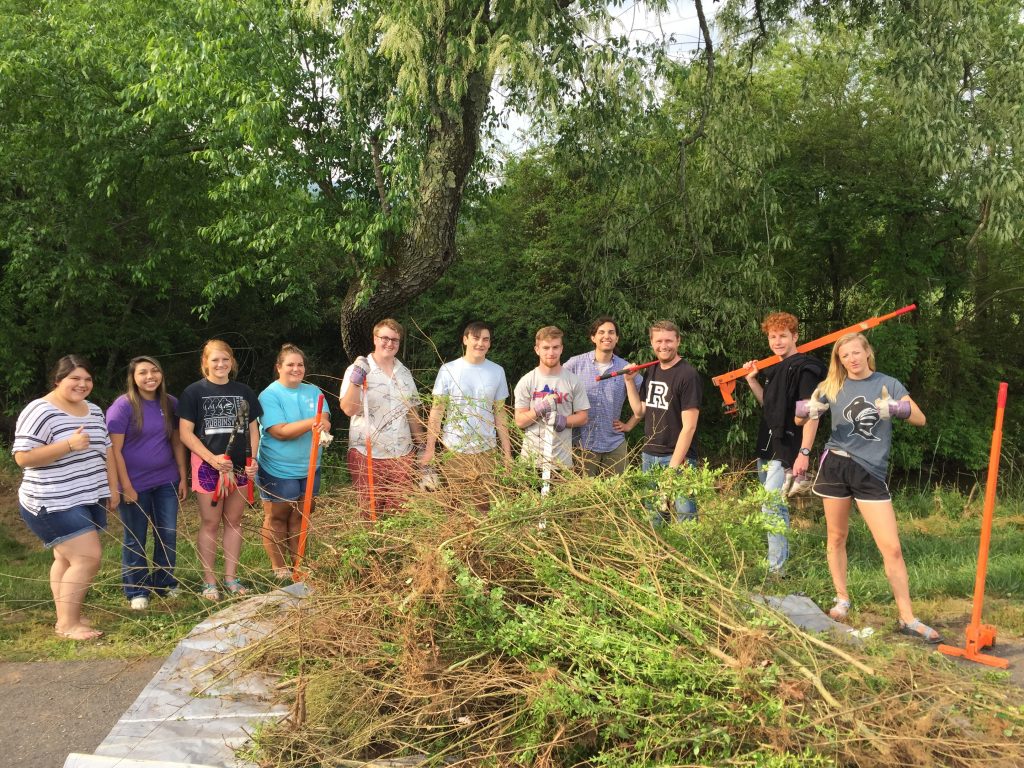 Rivercane, a native bamboo important for thousands of years to indigenous people, was growing along Sweetwater Creek, but was being invaded by Chinese privet, a very aggressive non-native plant. Since 2016, students have been pulling up Chinese privet by hand and with a lever-like tool called the Weed Wrench and replacing it with native trees and shrubs. Davis says the continuity of the project is one of the benefits. "Since we've been doing this for several semesters and with all science classes, some kids have followed the project for several years and can see the progress we are making."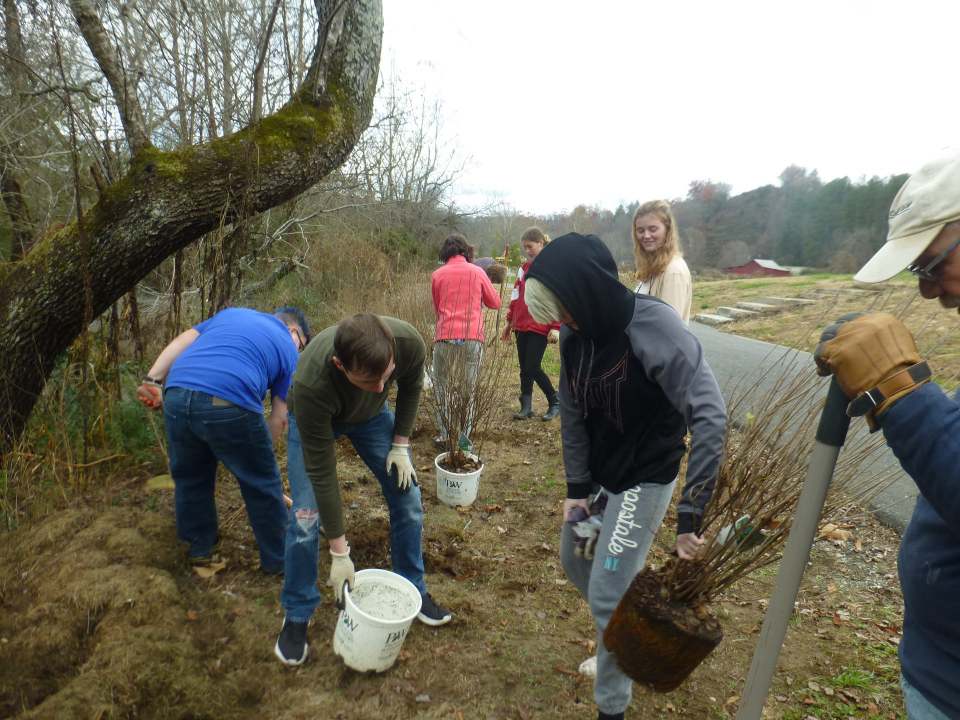 The restoration project includes sampling fish and catching birds to monitor their populations in and near the creek. In 2019, Mainspring will add instruction on traditional Cherokee basket making using rivercane to the curriculum.
"It makes it easier for me as a teacher to discuss ecosystems and native species when we can give examples of plants right here on campus," Davis said. "It's fun to observe which of my students will really throw themselves into the physical labor, because it's not always the ones I expect."
Funding for this program comes from the Cherokee Preservation Foundation through its Revitalization of Traditional Cherokee Artisan Resources Program.