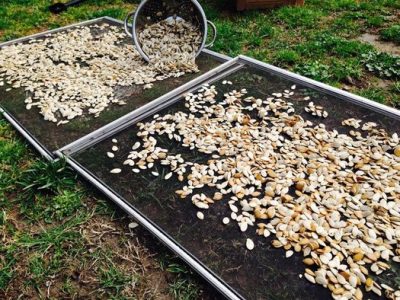 By: Stephanie Carson, Public News Service – NC
May 1, 2018
CHEROKEE, N.C. – This week's warm and sunny weather forecast in most parts of the state likely has many digging out their garden gloves and playing in the dirt. But before you head to a big-box store to purchase your seeds and plants, the state's land conservancies and family farms hope you'll consider heirloom varieties.
Nancy Long and her husband, Harold, of Long Family Farms and Gallery, exclusively plant vegetables on their farm in Cherokee County that was passed down from the Eastern Band of Cherokee.
"There's the ability to share with others by sharing the seeds and the stories and the memories," she says. "Like, it might be, 'Oh, these were grandpa's butter beans or grandma's favorite tomato.' All these seeds have so many different stories and the memories that go along with it."
Read rest of the article here