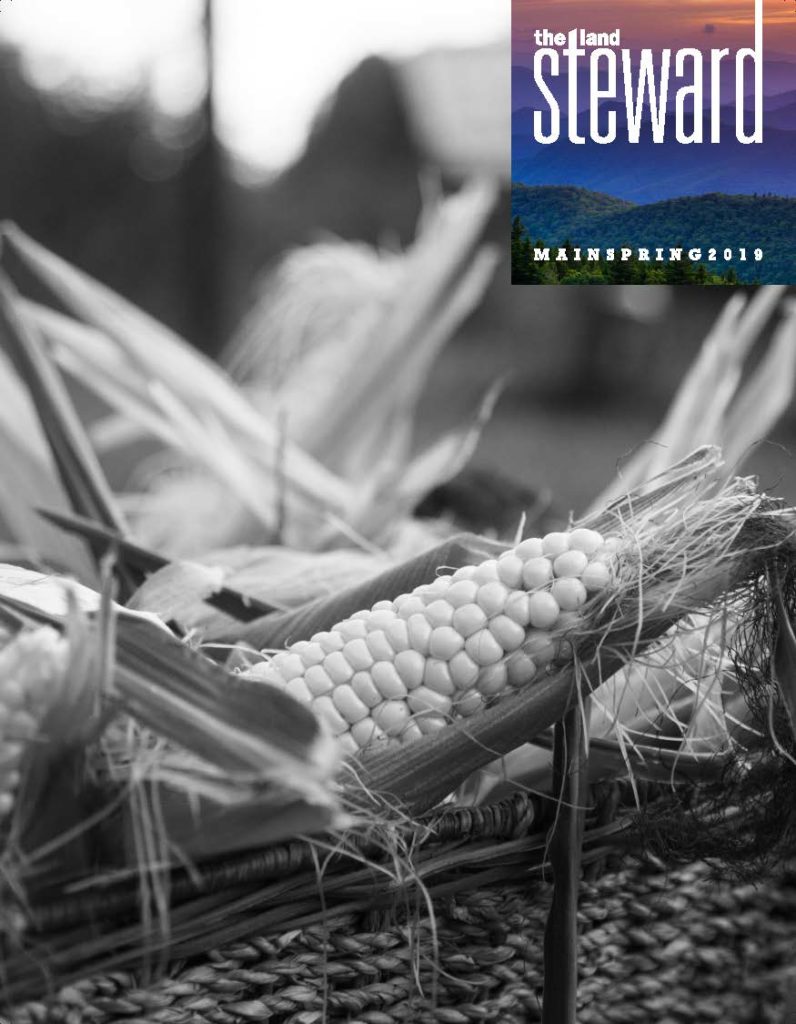 View this edition in PDF format or via digital magazine.
By: Jessi Stone, August 28, 2019
As Cherokee children joined hands with Macon County residents and led them in a traditional friendship dance in the shadow of the historic Nikwasi Mound in downtown Franklin, it became clear the vision set forth by the Nikwasi Initiative was already playing out before everyone's eyes.
The present
"What a great day that has been a long time coming," Bob McCollum, a Nikwasi Initiative board member, said to the crowd gathered at Big Bear Shelter Saturday morning.
The day many thought would never come finally arrived in early May when the Franklin Town Council unanimously approved signing over the Nikwasi Mound deed to Nikwasi Initiative — a nonprofit entity representing the town, Macon County, Eastern Band of Cherokee Indians and Mainspring Conservation Trust.
"Think about for a few minutes the history that has taken place on this small patch of earth here, the culture that has been here for thousands of years, all of the events that have transpired right here at Nikwasi," McCollum said. "And where we are today and where we will go in the future."
Read the rest of the story here.
When Kip McVay hikes the 48-acre property on Buck Creek Road that her parents, Birch and Hilda McVay, purchased in 1967, she is flooded with memories. "After the house was built in the mid-1980's, I would come up with my late husband, Bob Stubbs, at least four times a year to visit my parents, helping mom with her flower garden and my father with outside chores. They loved this land, and I am so proud to be able to donate it for conservation in honor of them and their memory."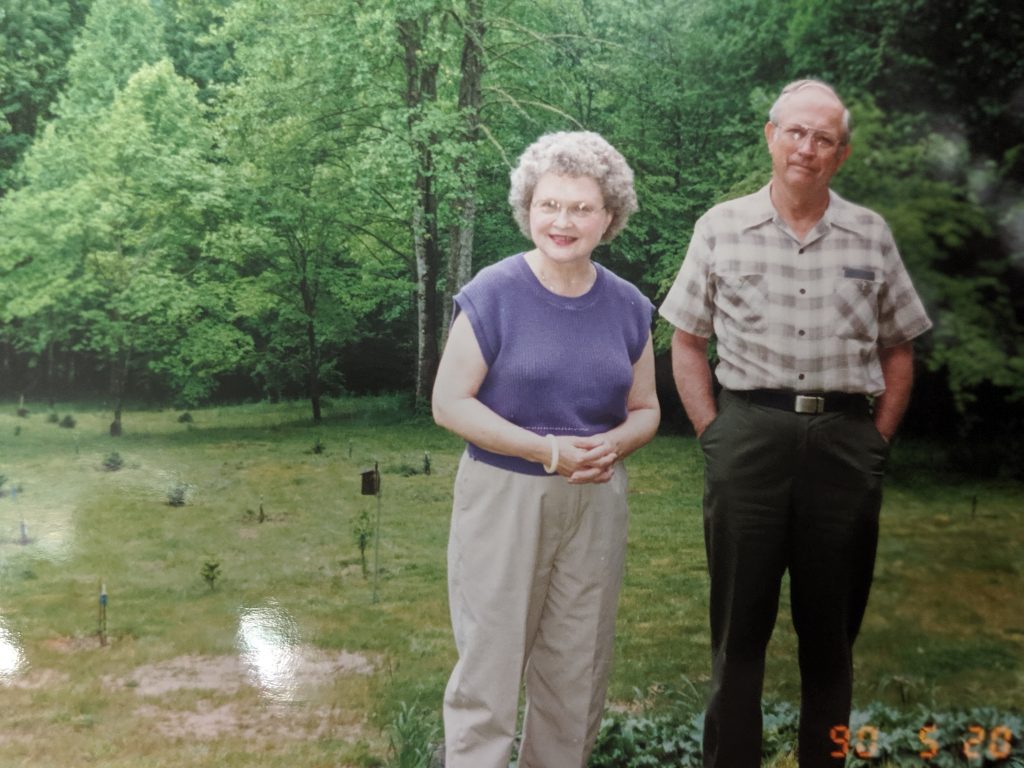 Sitting at 3,720 feet, the parcel rests along Buck Water and Hogback Mountains, with Buck Creek running through the wooded forest. Among the many conservation values, the high elevation protects rare plant and animal habitat.
McVay, who lives in Cherokee County, Georgia, speaks fondly of life in Macon County. "This place was a blessing to us "flatlanders." My late husband liked to comment that the Bible never said anything about going to the flatland to find God, but to the mountains! My parents and I enjoyed supporting local endeavors, like the Cullasaja Gorge Fire and Rescue. Over the years, we established great friendships and visited with neighbors. It is my desire that they learn of this donation and know that the beautiful piece of property that we enjoyed so much is in safe hands with Mainspring Conservation Trust."
"Mainspring is pleased to honor Kip's parents' memory by conserving this special place that brought their family so much enjoyment," says executive director Sharon Taylor. "Her donation benefits all of us who live and visit this area by allowing Mainspring to further our conservation mission of protecting the region's beauty and unique natural and cultural resources."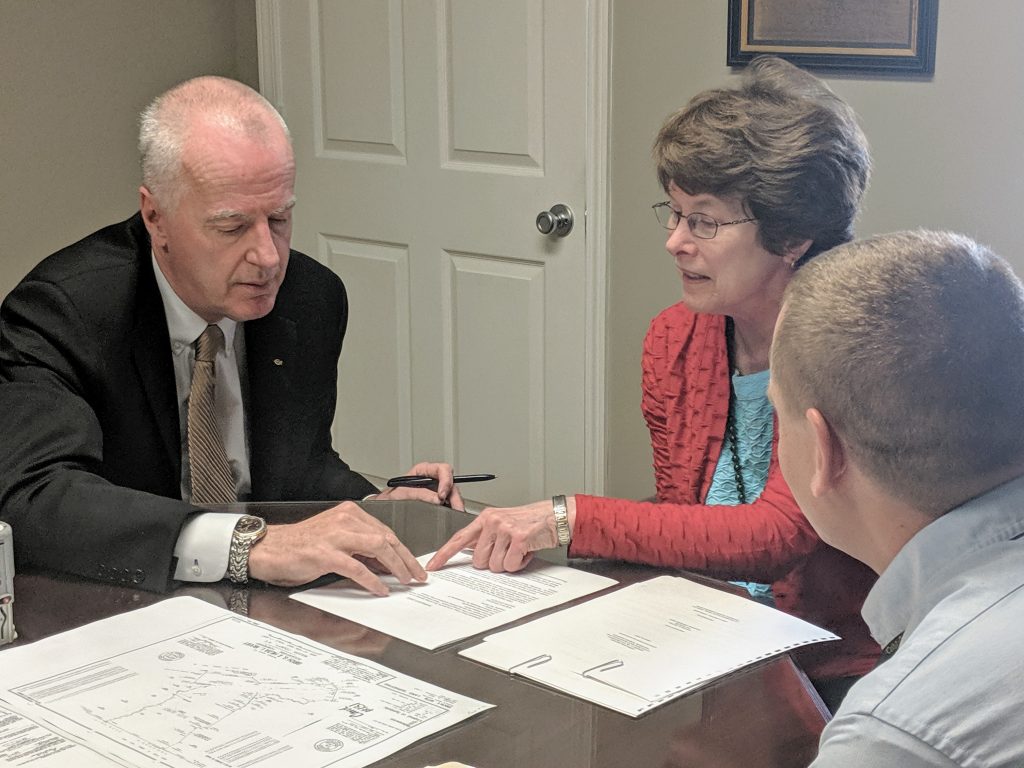 Mainspring will place a conservation easement on the property to protect the rare plant life and pristine water resources. The conservation easement will allow one sensitively placed homesite on the 48 acres, as well as recreational enjoyment of Buck Creek and the forested property. Mainspring will market the property through a local realtor to find a conservation buyer, and will use the proceeds from the sale of the property to support its land, water and cultural heritage programs.