The last private property that Lands Creek crosses before entering the Great Smoky Mountains National Park and the Tuckasegee River is now conserved, thanks to Swain County residents George and Elizabeth Ellison.
The Ellisons have lived there since 1976, discovering the property by accident while hiking an old wagon trail in the National Park. The couple thought they were still on public property until they stumbled upon an old shack and eventually convinced the owner to first rent, then purchase, the 38 acres adjacent to the National Park.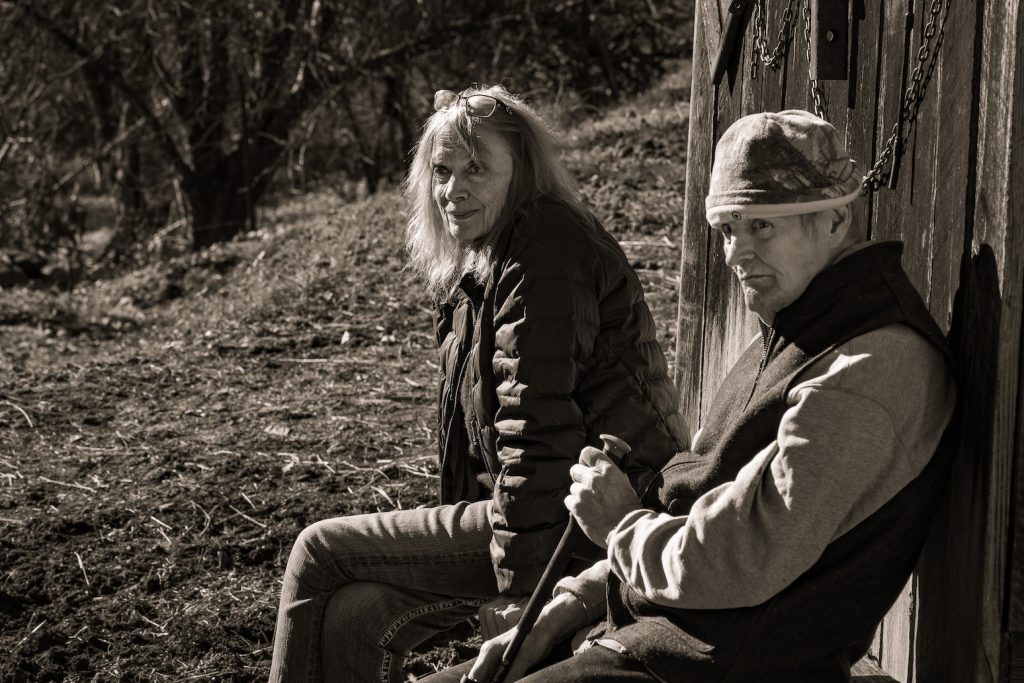 The couple credits the land as a muse for both of their personal careers. George, a renowned regional naturalist and author of seven award-winning books, and Elizabeth, a skilled artist and teacher, both draw inspiration from the property that has cultivated a sense of place in their respective works. "Finding our personal sanctuary on Lands Creek was undoubtedly more important to our personal success than words can convey," Elizabeth says. By permanently conserving the picturesque property, she and George hope to "pay back to the land what it has given to us."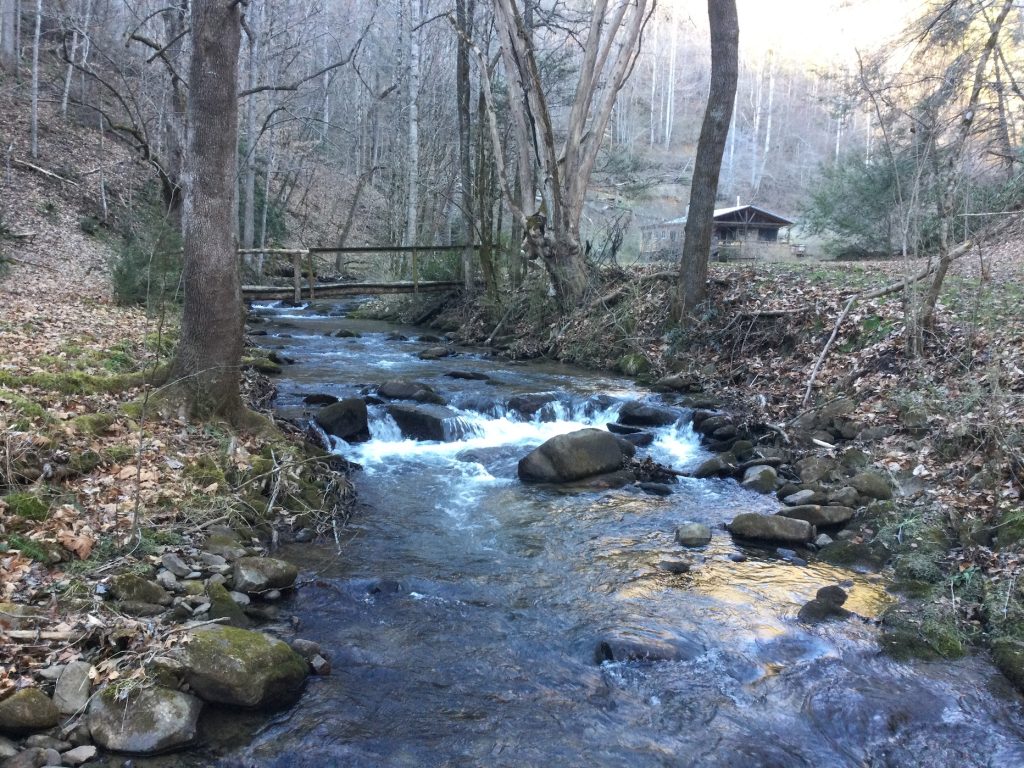 As they grew increasingly interested in permanently protecting the property, the Ellisons began discussing conservation easements with close friend Bill Gibson, and he suggested they speak with Mainspring. "I knew George and Elizabeth loved the land," says Gibson, who sits on the Mainspring board of directors. Gibson was deeply instrumental in the 1999 Mainspring-led project that conserved the headwaters of Lands Creek, so he was excited to facilitate a project that would bookend the 1999 project with this 2022 one. "Conserving both ends of the creek is very meaningful," he says.
Under the terms of the conservation easement, funded through a grant from the North Carolina Land and Water Fund, the private property will remain intact, keeping the house and outbuildings where the Ellisons live, garden, and maintain their own hiking trails. The easement will help protect the viewshed for portions of the GSMNP, the Nantahala National Forest, and portions of the Tuckasegee River.