By: Lilly Knoepp
July 2, 2018
Twenty-five years ago, representatives from the Tennessee Valley Authority, the League of Women Voters, the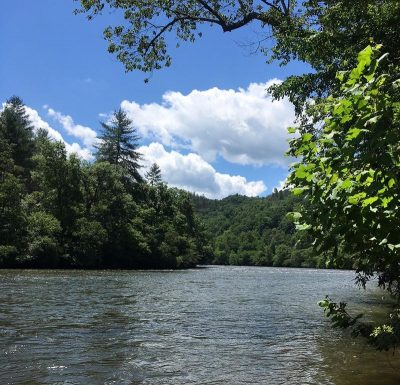 National Rifle Association and many more came together at the First Presbyterian Church in Franklin NC.
What brought this diverse group together?
The conservation of the Little Tennessee River watershed.  The watershed includes all streams and creeks that flow into the river starting in Rabun County, Georgia and flowing up through Macon and Swain Counties in North Carolina. The 27 miles of free flowing river between Lake Emory in Franklin and Lake Fontana near Bryson City supports one of the most diverse ecosystems of plants and animals in the Blue Ridge Mountains.