Four of Mainspring Conservation Trust's current projects to protect land and water have been awarded in the 2020 grant cycle from the North Carolina Land and Water Fund, totaling more than $800,000.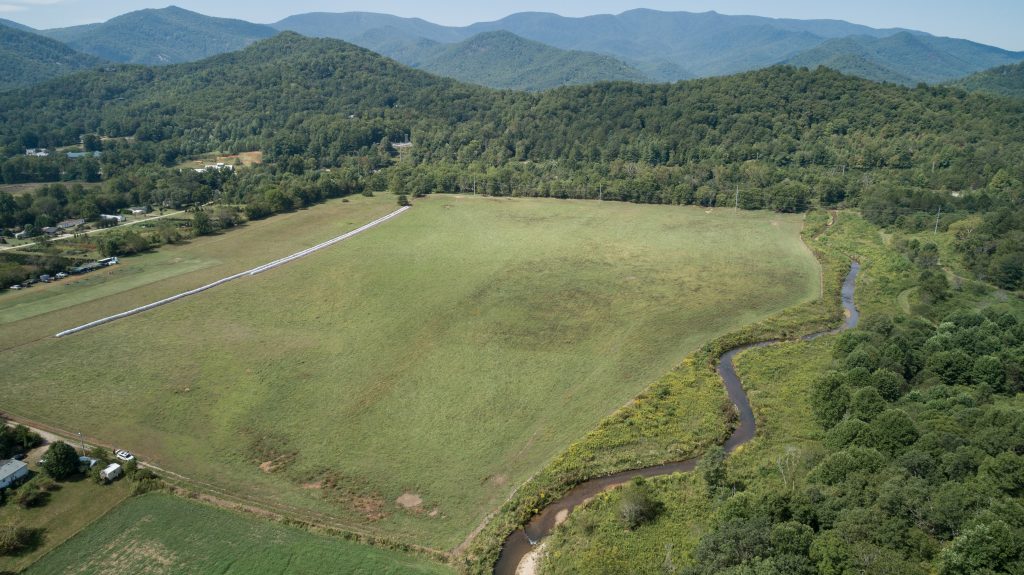 The funds will protect more than 268 acres and 26,400 feet of stream or river footage in Jackson, Macon and Swain counties, including nine acres of wetland, two cultural heritage sites, three native brook trout habitat areas and 16 rare plants, animals and natural communities.
"North Carolina is blessed with natural beauty and resources that we all share a duty to protect," said Governor Roy Cooper. "These grants will fund key projects to safeguard our land and water, provide more opportunities for outdoor recreation and support our military and economy."
"Mainspring submitted four applications to the North Carolina Land and Water Fund for this cycle," said Jordan Smith, Executive Director for Mainspring. "I am thrilled that, out of 100 applications submitted, Mainspring had the 1st, 6th, 7th, and 13th highest-scoring projects in the entire state. Since project selection criteria are based on both natural resources and public benefit, these scores reiterate how significant this region is to ensuring clean water and public access for generations to come."
Overall, 39 projects totaling $14.6 million will be awarded by the North Carolina Land and Water Fund, formerly known as the Clean Water Management Trust Fund. The NCLWF receives money to allocate for the grants primarily through specialty license plate registrations and annual appropriations through the General Assembly.
Sara Posey-Davis, Land Conservation Manager for Mainspring, said The Land and Water Fund is crucial for the successful conservation of large tracts of land in western North Carolina. "This real estate can be quite expensive. When Mainspring is able to leverage Land & Water Fund grants with private donations, often at a 50/50 ratio, that enables us to conserve important areas that may not be attainable otherwise."
A complete list of grant awards is available on the NCLWF website. Mainspring Conservation Trust is a regional nonprofit that works to conserve the Southern Blue Ridge's most important forests, farms, waters and cultural heritage places. Learn more at mainspringconserves.org.
###